Here's what ABT graduates say!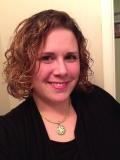 I have nothing but praise for the Applied Business Technology program! My instructors were amazing as they were always available for both academic help and personal support. The transition into the professional field was seamless due to the knowledge gained and the skills developed during the course. Guest speakers helped me gain a beneficial insight into the career before me and also became valued professional contacts. I highly recommend the ABT program to anyone who is wanting to obtain an administrative professional role in their careers.
– Kristy Hahn
ABT Graduate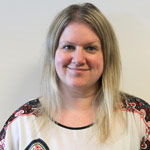 The Applied Business Technology Program has been hugely beneficial to me. The instructors are amazing and made the program enjoyable even through the stressful times. I would and will recommend ABT to all who ask about the program. Without ABT I would not have landed the school district position that I currently hold.
– Teddie Wosk
ABT Graduate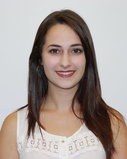 Completing the ABT program was the best decision I ever made. I took the ABT program because I wanted a job in an office environment, and I felt like I needed a change in my career. Although the volume of work involved with ABT was overwhelming at times, my biggest accomplishment was challenging myself and proving to myself that I could do it. Now I have a set of skills that are highly sought-after and I am living my dream working at UFV. I would recommend this program to everyone looking to update and/or acquire new skills. The instructors are incredible, and the long lasting connections that you make are invaluable. Most importantly, it's proving to yourself that you are capable of anything you put your mind to!
– Melissa Naman
ABT Graduate
Being a student in the ABT program, I found the faculty to be supportive, responsive, and fun. The instructors care about your success, offering many real-world examples to reinforce what you are learning. The variety of concepts learned keeps you interested and the intensity of the program rewards you with tremendous knowledge and confidence. Having completed the program, I feel that I have received a unique experience, made some friends, and have solid expertise to offer employers.
Taking the ABT program was an amazing experience! Now that I have graduated, I can choose any career path I want, as the ABT program was full of such transferable skills, they will be used anywhere I go. I am stunned at how much my life has changed in six months.
The ABT program exceeded all of my expectations. The instructors were nothing but amazing. They encouraged me and wanted to see me succeed in all of the courses. They gave me the tools that I needed and the confidence to go after the job I always wanted, which I did get. If it wasn't for these instructors I would not be where I am today. Whenever I speak of this program, I always speak very highly of it and would recommend it to any one, no matter what age.