I chose PLAR as a way to fast-forward completing my degree. Although many years ago I earned a music diploma from the Royal Conservatory of Music, U of T, I was unable to obtain transfer credits. It was through PLAR that I received recognition for not only the diploma but also for knowledge and skills gained during many years of teaching music and involvement in volunteer community work.
I cannot imagine successfully completing my portfolio without ADED 305. Each of my portfolio's components was assigned as part of ADED 305.
When I received the equivalent of one year's worth of undergrad credits, I knew without a doubt developing my portfolio had been worth it. Besides the anticipation of a BA, I have a lovely record of the wide array of activities I have been involved in, both in a portfolio of various artifacts and in personal narratives of my learning experiences.
– Irmi Teichrob
BA AE Student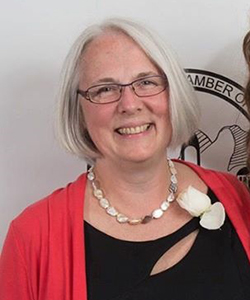 PLAR enabled me to use my many years of experience in mentoring and instructing new staff and students as a basis for academic credit. It helped me highlight my work experience and shortened my BA program considerably.
Anyone considering PLAR should know it is definitely worth the time and effort. Not only can you gain academic credit but you will also learn a lot about yourself and your achievements.
The PLAR process also helped me understand and appreciate my own journey as a working adult. In examining my work life for academic credit I became quite proud of my accomplishments and my personal growth.
– Cindy Kelly
BA AE Alumni; Instructor, Vancouver Island University, Health and Human Services department