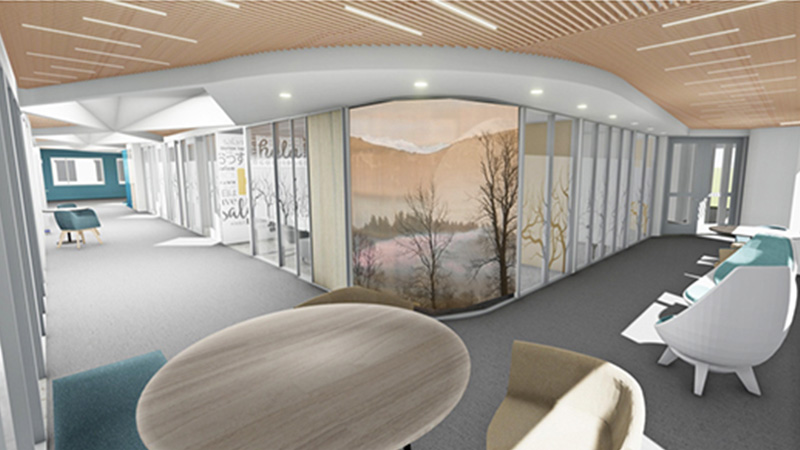 Building D3 renovations — Quick facts
Status: Construction in progress
Budget: $6.1 million
Location: Abbotsford campus
Project size: 1,524.2 square metres
Expected completion date: January 2023 occupancy
Project overview
Renovations are underway on the third floor of D-building, home to faculty offices for a number of UFV's academic departments. The objective of this renovation will be to create an open welcoming space for students, staff, and faculty while keeping in mind that the design needs to accommodate growth in staff and faculty positions.
Project features
A new layout will allow access to natural light, open and collaborative workspaces spaces, provide quiet research rooms, and incubator spaces to facilitate student learning.
Designed in partnership with DIRTT (Doing IT Right This Time) to ensure a practical, flexible layout.
Also includes the creation of second-floor offices for psychology.
Project contact
Director, Capital Projects
Director, Capital Projects
Email: projectoffice@ufv.ca
Phone: 604-854-4542