LEAVING NO ONE BEHIND: EMPOWERING PERSONS WITH ALBINISM, PARTICULARLY WOMEN AND ADOLESCENT GIRLS IN RURAL REGIONS OF SIERRA LEONE
UFV faculty: Dr. Geetanjali Gill (Global Development Studies) & Catherine Liao (Nursing)
On June 13th, 2021, International Albinism Awareness Day, we launched the research project with our partner organization - Albinism Royal Foundation.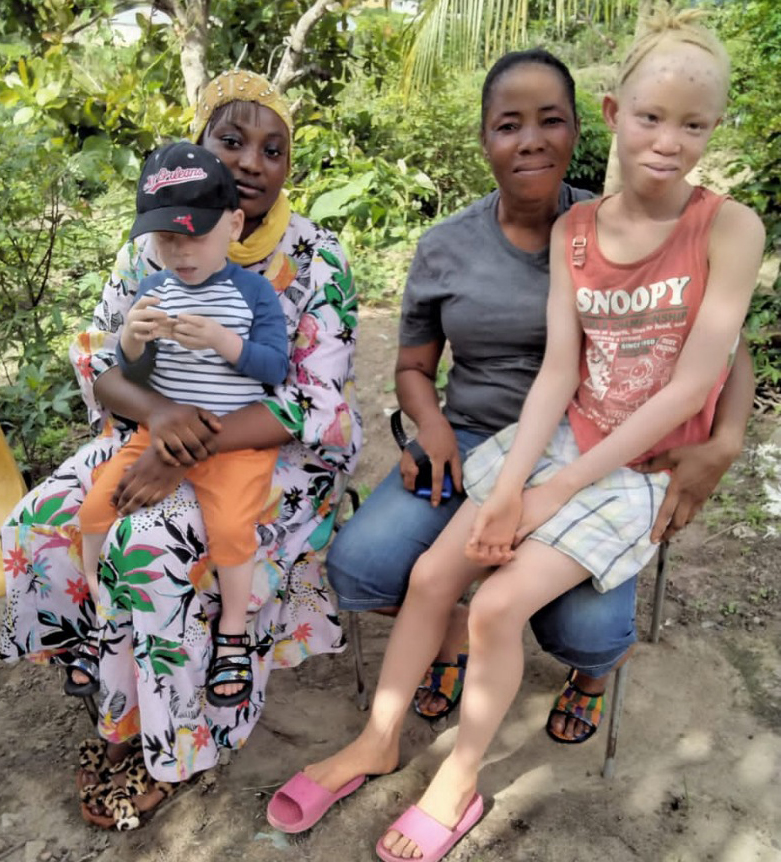 Albinism Royal Foundation co-founders, Bernard and Sarah N'gaiwa, are working with persons with albinism in 11 districts across Sierra Leone, Africa.
‌In our first 3 months, Sarah has travelled to 11 districts, conducting group interviews with participants including 35 trainers, persons living with albinism (community), and 12 champions. The data was analyzed and themed by our UFV student research assistant, Claire Gibson (4th Year Nursing Student). We have compiled a comprehensive baseline data report for the project funder - Funds for Innovation & Transformation (FIT). This project completes August 2022.
Watch baseline data collection video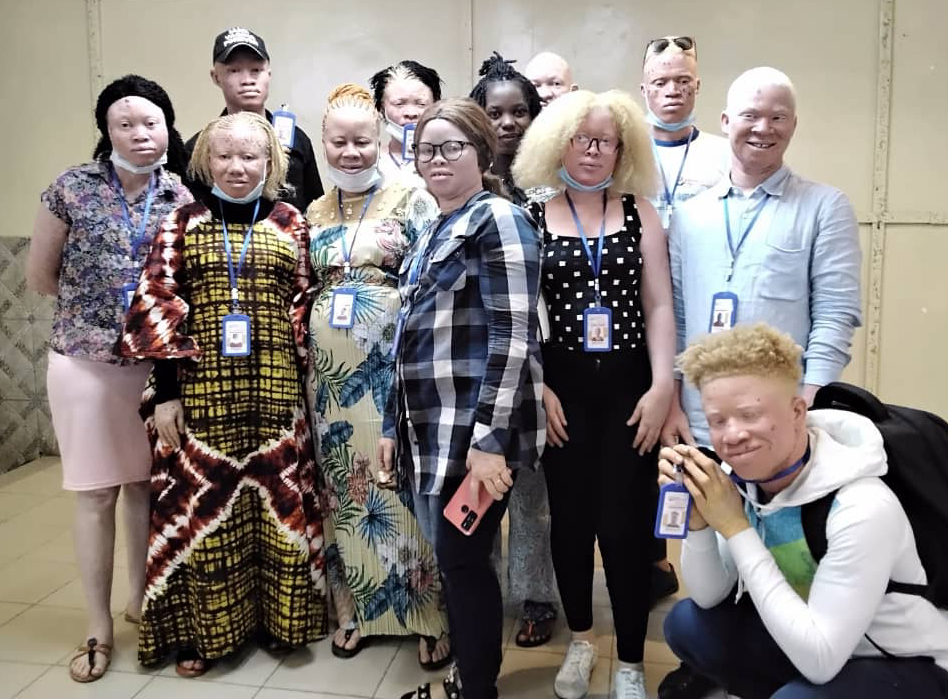 September 6th, 2021, the Secure Livelihood project kickstarted. Across 7 districts, 35 trainers (all persons with albinism) are trained in weaving, tailoring, and sewing for income-generation. Weaving is a long-standing cultural tradition in Sierra Leone which is at risk of being eroded due to cheap importation of material/cloth. These training needs were identified by the community from the in-depth gender analysis that was conducted in December 2020.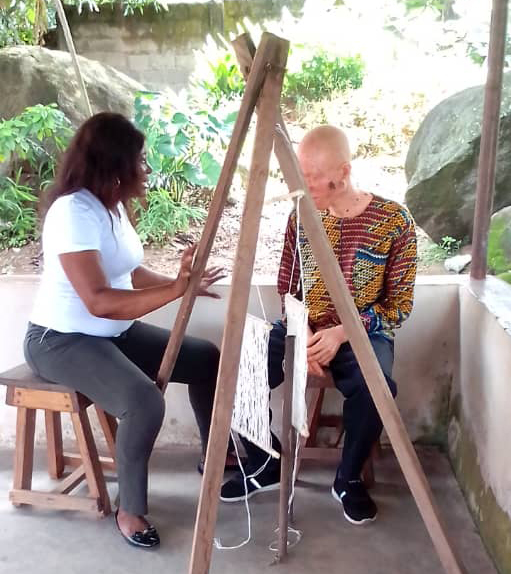 Upon completion, the trainees will train other members of their communities. We are striving to achieve gender equality and gender transformation through this initiative. Additionally, we will provide financial & business training, digital story telling in 11 districts, and on-going gender equality training for the champions and the community. ‌