History Info Session: Summer travel to St. Petersburg
10 January 2014 - 10 January 2014
11:00 AM
Abbotsford Campus
History Field School in Russia -
Travel to St. Petersburg
This summer, the UFV History Department will offer students, faculty, and staff the opportunity to travel to St. Petersburg and participate in St. Petersburg Polytechnical University's summer program entitled, "St. Petersburg in Wars and Revolutions." Students will experience the rich historical and cultural heritage of the city via cultural excursions, in-class explorations, and historical field studies.

Information session: January 10 at 11:00 am in A252.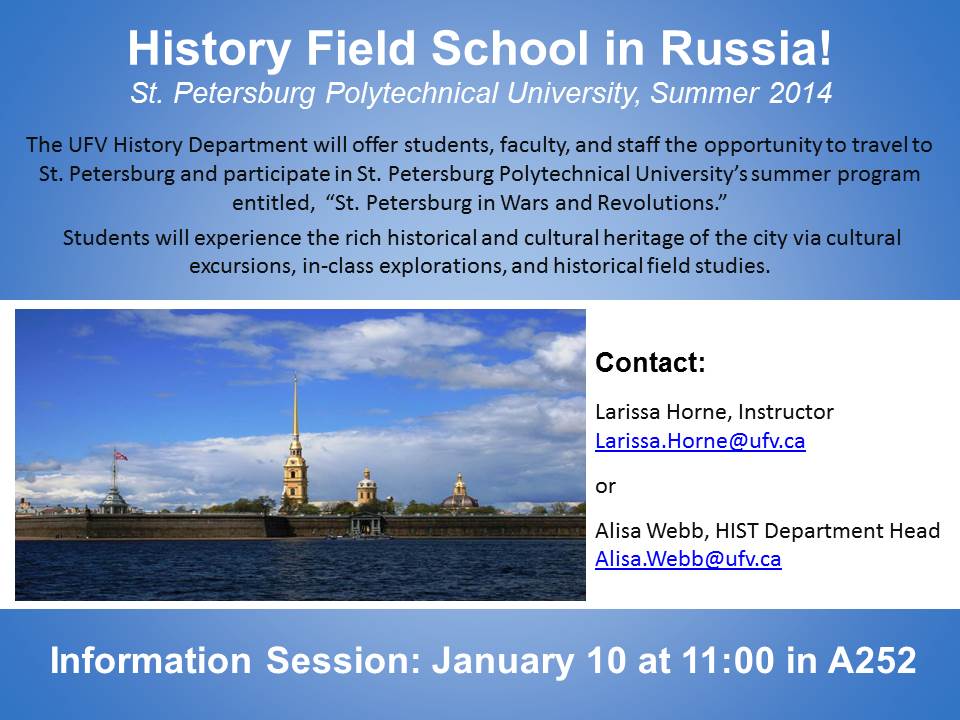 Contact: Larissa Horne (larissa.horne@ufv.ca) or Alisa Webb (alisa.webb@ufv.ca).
---
Organizers:

History Department