Student Life's Service Learning Day
29 November 2013 - 29 November 2013
11:00 AM
Other
Friday, Nov 29 is UFV's first Service Learning Day
From 11:30 am-5:00 pm twenty UFV students will participate in a social day of action and reflection at the Abbotsford Food Bank warehouse. Free, and with lunch and transportation included, participants will get a backstage pass to the workings of the Food Bank and insider knowledge on its uses in the Fraser Valley.

A staple event among many of Canada's top universities, Service Learning Day puts into practice the belief that the best lessons happen outside the classroom. The day is designed as an introductory event for those interested in getting involved with Student Life, giving back to their community or simply meeting new people on campus.

More than classic volunteering, Service Learning Day brings together a group of engaged students, frames their work in a broader educational context and makes volunteerism a vehicle for learning. Service learning is a rewarding way to integrate social responsibility and UFV Institutional Learning Outcomes with hands on community action.

Student Life asks students to come prepared for physical work as helping stock at the Food Bank warehouse requires lifting and bending.
Students interested in getting involved should email slevents@ufv.ca with "Service Learning Day" as subject headline. Spots are limited and participation based on first come first serve basis.

"Service Learning shifts attention away from an exclusive preoccupation with education as private gain and seeks to balance that concern with a focus on the common good" – Zlotkowski, 'Service Learning and the First Year Experience.'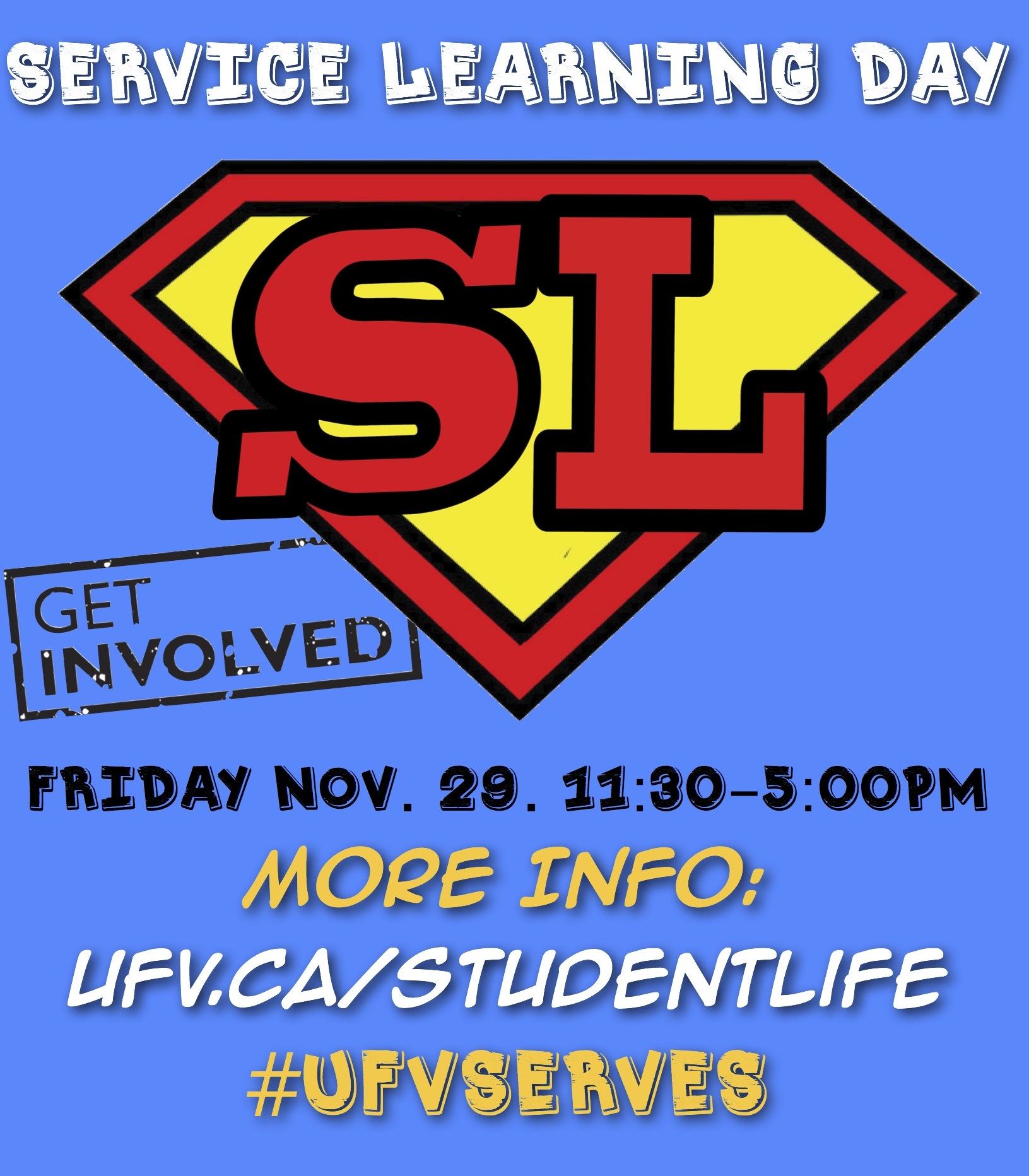 ---
Organizers:

Student Life