VA Gallery: Laura + David Saito Exhibit
03 February 2014 - 07 February 2014
10:00 AM
Abbotsford Campus
Laura + David Saito (UFV Alumni) exhibit in UFV Gallery
Laura Saito graduated from UFV in 2000 with a Diploma in Fine Arts. In 2003, she received a Bachelor of Fine Arts from Emily Carr. Her area of practice included sculpture, photography, painting, drawing and multi-media. Much of her work is rooted in the experience of history and memory and their relationship to the future's inherent uncertainty.

David Saito is also an alumna of UFV (1999) and finished his BFA at Simon Fraser University in 2002. Like Laura, David utilizes diverse media of artistic production in his work, with a focus on image and text. His work centers on capitalism/consumerism and the ability, or inability, to foster an identity within these paradigms.
This will be the first time that David and Laura have exhibited together.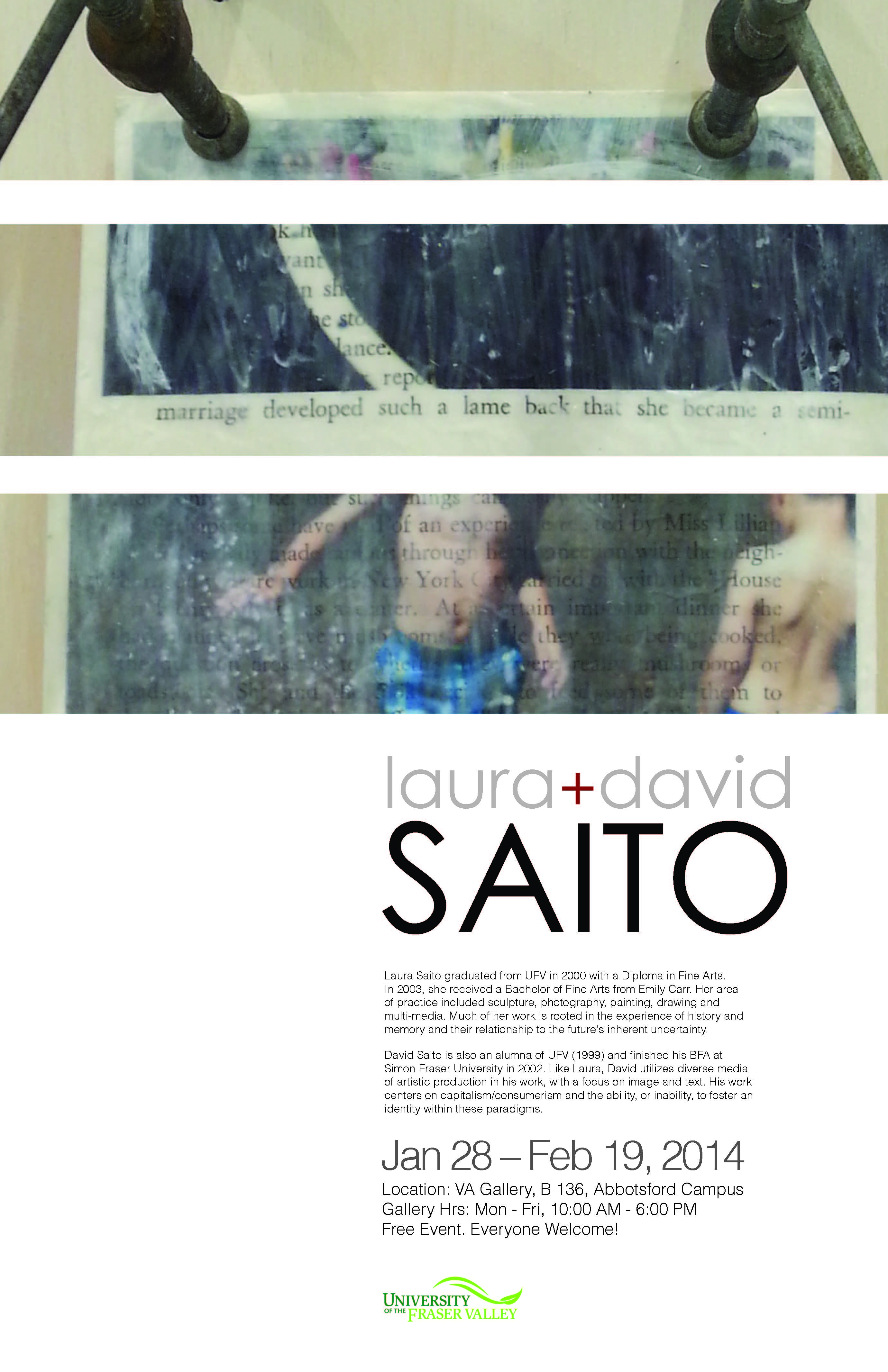 ---
Organizers:

Fine Arts