What is the future of agricultural land-use in British Columbia?
The conventional perspective on (and concern for) regional development is that agricultural land near an urban centre will eventually be considered as valuable residential and commercial real estate as the urban development expands outward. This perspective essentially positions farmland as potential residential or commercial space; however, FAI aims to invert this perspective, and explore opportunities for transforming urban areas into agricultural space. In collaboration with local government and non-governmental partners, FAI plans to conduct a mapping and modelling project, which examines food security benefits of different approaches to urban agriculture, such as indoor farming, infill, and raised-box gardens. This work will employ a broader sustainability perspective, and in addition to modelling food security outcomes, the research will look at other benefits of food assets, such as local employment, community spaces, permeable surfaces and stormwater management properties, etc. Research done toward this question will also create practical tools for planning, such as user-friendly modelling tools and visualizations that can be used in participatory planning and community engagement processes.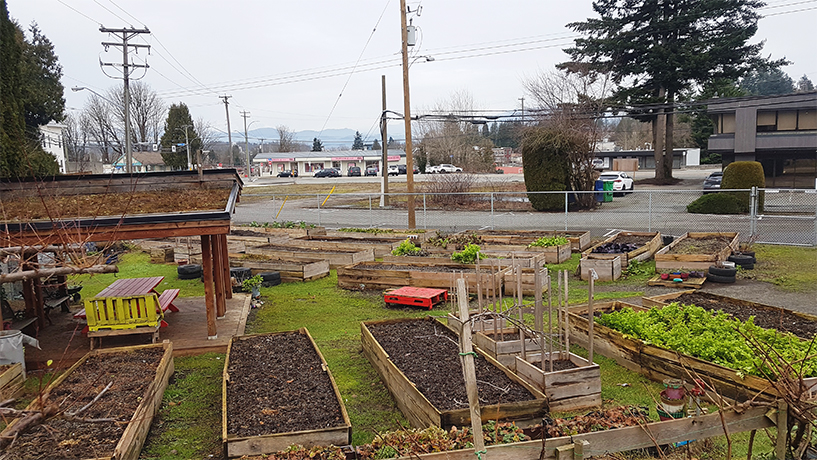 ---
Projects
Low-Tech Urban Agriculture
The purpose of this project was to create a digital handbook that provides innovative strategies to support urban agriculture with very little capital. The strategies are aimed at promoting agriculture in less-developed communities. This project was supported by the UFV work-study program.
DOWNLOAD HANDBOOK
---
Publications
Schroeder, Z., Dyck, J., Moore, A., & Fehr, G. (2018). Low-tech urban agriculture handbook: A practitioner's resource. Abbotsford, BC: University of the Fraser Valley.