Your learning experience
UFV is best known for its small class sizes and dedicated instructors.
In smaller classes, you are more likely to get face time with your professors — both during class and office hours. Small classes allow you to participate in lively discussions, receive help, practice skills, ask questions, and be as successful as you can be at university.
You also have the opportunity to engage in research at the undergraduate level in fields such as molecular science, human performance, criminal justice, sustainability and agriculture. This type of experience gives you an edge when applying to competitive graduate schools and can help you fast-track your career.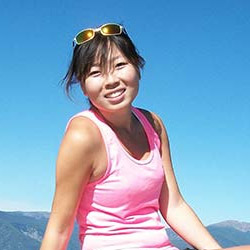 UFV was my second start. When I started, I only planned on staying the bare minimum for an accounting certificate. But I've transferred to the Bachelor degree in Business Administration program because I found that this environment is a good fit for me.
– Delaney Minor
Bachelor of Business Administration student
Read more