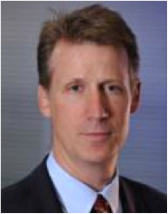 Michael Parr, PhD
President and Chief Scientific Officer, Sitka Biopharma
Michael Parr is the President and Chief Scientific Officer of Sitka Biopharma. With more than 15 years of experience in the industry, Dr. Parr has played a key role in developing and guiding a number of programs into clinical trials. His experience spans a variety of technologies, ranging from biologics to drug and gene delivery systems, as well as diverse therapeutic areas such as neurodegeneration, inflammation, and oncology. Prior to founding Sitka, Dr. Parr spent 6 years as the Director for Commercial Project Development at CDRD Ventures Inc. (CVI), where he was responsible for developing and managing the CVI portfolio.
From 2006-2008, he served as Program Manager at Angiotech Pharmaceuticals, guiding two late-stage novel biomaterial-based drug products in oncology and pain indications toward IND submissions. Previously, Dr. Parr served in a variety of roles of increasing responsibility during his 7 years at Biogen-Idec, most recently as Associate Director of Oncology. During his tenure at Biogen-Idec, Dr. Parr played central roles in bringing his project through research and into clinical trials, as well as being an important member of several late stage development and translational medicine teams. Dr. Parr earned a PhD in Biochemistry and Molecular Biology from the University of British Columbia and completed post-doctoral training at Harvard University.