Page Content
Add text and images to your website.
The "page content" content-type is the most versatile and commonly used content-type on ufv.ca.
Features include:
Text editor (bold, italicize, hyperlink)
Upload and place images
Create tables (tabular data only, please)
Important note for redesigned sites:
Never use H1 headers. An H1 header is already included automatically as the name of your page.
The creation of tables requires a special set of steps. Get the details.
Images can have a maximum size of 820px wide.
How to use "page content":
(1) Select the section (web page) you wish to work with.

(2) Click-in to the 'Content' tab.

(3) Click the 'Add Content' button.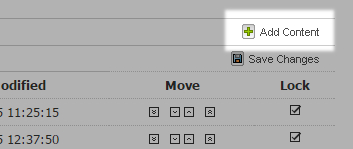 (4) Select 'Page Content' from the list.

(5) Add your content.