Testimonials
Testimonials are used to display a person's quote and their photo (photos must be sized to 250 pixels by 300 pixels).
A testimonial usually comes from a past or current student who has positive things to say about their experience at UFV.
Testimonials usually display on the side of the page, under the navigation bar. This way the testimonial is shown on every page of your department's website and not just a single page.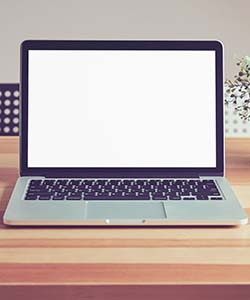 I really enjoy helping UFV faculty and staff creating and editing their websites.
– myweb UFV
University Relations, Marketing