Directed by Shelley Liebembuk
You are invited to watch the upcoming UFV Theatre production, The Laramie Project, directed by assistant professor Shelley Liebembuk.
The Laramie Project is a modern classic. Created by Moises Kaufman and members of the Tectonic Theatre Project, this verbatim theatre piece is constructed from the transcripts of over 200 interviews, conducted in the aftermath of the brutal murder of Matthew Shepard, a young gay man, in Laramie, Wyoming, in 1998. The piece reveals a community grappling with violence, responsibility, and healing; and showcases how theatre can be a brave space for us to engage with this together.
Performances will be held at the UFV Abbotsford campus Performance Studio from March 23 - April 1, 2023.
Performances:
Please be advised that early reservations via Eventbrite are encouraged as seating will be extremely limited. All bookings can be made through Eventbrite and seat registration ends 2 hours before the performance start times. Performances will be held in the Performance Studio, Building D, 105, Abbotsford Campus, University of the Fraser Valley, 33844 King Road.
Content Note: The play contains adult themes, and content such as strong language, hate crime violence, religious viewpoints, and homophobia.
Cost: $5 for students and seniors. $10 for the public.
Opening night: Thursday, March 23 at 7:00 pm [at full capacity, waitlist is open]
Regular performances:
Friday, March 24 at 7:00 pm.
Saturday, March 25 at 2:00 pm; performance followed by UFV Pride Collective's Post-Show Talk.
Thursday, March 30 at 7:00 pm.
Friday, March 31 at 7:00 pm.
Saturday, April 1 at 2:00 pm.
Seat reservations are available on Eventbrite: https://www.eventbrite.ca/e/the-laramie-project-tickets-505204689827
Contact theatre@ufv.ca for inquiries.
Follow the UFV School of Creative Arts @ufvsoca on TikTok, Facebook, Instagram, and Youtube.
---
Director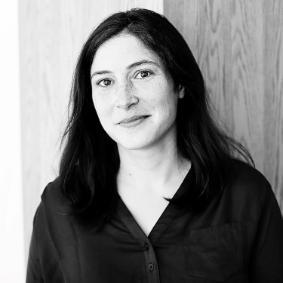 Shelley Liebembuk
Director's Note:
Welcome to our show!
The theatre can offer us new pathways for contending with events past and present, and for generating complex reflection and dialogue.
Laramie, Wyoming was the site of the 1998 murder of Matthew Shepard, a gay university student. In the introduction to the published playscript, Moisés Kaufman shares what drove him to lead his ensemble to conduct interviews in Laramie and generate this play. He writes: "Shortly after the murder, I posed the question to my company, Tectonic Theatre Project: What can we as theatre artists do as a response to this incident? And, more concretely: Is theatre a medium that can contribute to the national dialogue on current events?"
I chose to direct The Laramie Project at UFV this term because this play is painfully relevant to our here and now. Here, in the Fraser Valley, religious beliefs are often loaded with anti-LGBTQ+ rhetoric and a refusal to acknowledge that this bigotry is actively hateful and violent. Now, across North America, the LGBTQ+ community is losing legal rights and being attacked and dehumanized by those claiming to hold superior 'moral' values.
In taking up this work with our students, we made space to discuss and engage in depth with the complexities of community values and prejudices; the poisonous complicity of presumed tolerance and careless inaction; and the violence of dehumanization.
Working with the students has been the core of this work. Their openness to share their own starting points and bravely encounter this material has been humbling. When I look to my students, and the ensemble they have forged, I see the growth that comes from deep listening and interpersonal care.
I invite you to sit with this work and take up this conversation.
--Shelley Liebembuk, March 13, 2023.
Q&A with the Director
Q - Tell us about your role as the director in the upcoming production The Laramie Project and why it was selected for this season?
A - I selected The Laramie Project for our season because this 23-year-old piece remains relevant today. The play was created by Moisés Kaufman and the members of the Tectonic Theatre Project (NYC) in the aftermath of the brutal murder of Matthew Shepard, a young gay man, in Laramie, Wyoming, in 1998. The piece documents a community grappling with violence, responsibility, and healing. It showcases how theatre is a brave space for us to engage in difficult conversations together. My hope is that producing this show can generate a space to support the 2SLGBTQ+ community, call-in implicit and explicit homophobia, and engage in meaningful conversation together.
As the director of this show, I wanted to ensure an inclusive experience for our cast members. Students were invited to register to join the cast without auditions. Each student is playing between 5 to 10 different characters, taking on the acting challenge of performing a wide-variety of real people, with distinct worldviews. My focus is to steward the students to engage with the work thoughtfully, in scaffolded increments, and to build the skills for a sustainable, supported engagement with the work as a collective.
Q - Can you describe how Verbatim Theatre works?
A - Verbatim theatre is a form of documentary theatre that is based on people's real words. The Laramie Project script is edited from over two hundred interviews conducted by members of the Tectonic Theatre Project to people in the town of Laramie, Wyoming, between 1998-2000. The interviews were transcribed and then edited and structured into a three act play by members of the theatre company. The members of the theatre company worked to honour the voices of those they interviewed as well as to artistically weave this into a coherent narrative.
Q - Can you describe the types of opportunities students have working in this production, (such as the stage manager, costume/hair makeup), and what are the types of skills that students are learning and building on during this production?
A - On every mainstage Theatre show, students have a wide variety of production crew opportunities. On this show, we have students learning the roles of costume designer, light designer, sound designer, projection designer, set and props designer, hair and make-up designer, stage manager, and assistant director. To work on these roles, students register through one of THEA299, THEA399, or THEA499.
Q - What would you tell a student who has no Theatre or acting experience, on why they should try a Theatre course?
A - A Theatre course can provide a student with a new access point to working and thinking creatively. By focusing on embodiment—how we use our body and voice—and working with others as part of an ensemble, students tend to become more confident in speaking and in taking up space, and, learn new skills for how to work with others in a supportive and reflexive way. Most of our courses do not require any previous skills, inviting students across a wide range of starting points to try out what this live, collaborative artistic medium is all about.
Q - Finally, can you share with us what makes you passionate about Theatre and Performance?
A - Theatre is an incredibly powerful and immediate way of engaging a group of people, as it allows artists to meet an audience in real-time. For me, at its best, theatre uses this immediacy to navigate current socio-political issues across a thoughtful and complex web of refraction and whimsy, that can lead to meaningful community conversation. I also love the collaborative process of making theatre, which melds the creative energy of so many artists—from writers and dramaturgs, to actors and directors, to designers and production crew.
---
Cast & Crew

Taya Viger | CAST
"I'm Taya! I'm a part time student and a part time barista. My favourite characters to portray in The Laramie Project are Romaine Patterson, a kick-ass social activist, and Aaron Kreifels, the boy who found Matt. I wanted to be a part of this ensemble because the story that we're telling is still so relevant today. It's a hard and challenging story and that's why we need to tell it."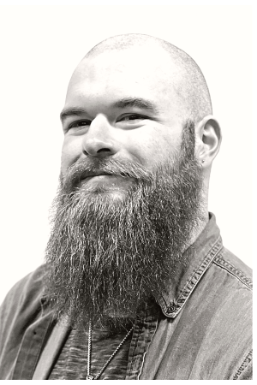 Keegan Zaporozan | CAST
Keegan has the pleasure of playing Greg Pierotti, Sergent Hing, Denis Shepard and many others in The Laramie Project. His past experiences at UFV include the pop-up show, Dog Sees God; online show, Antigone; and recently, stage managing the Shakespeare play Pericles. Wrapping up his final year at UFV, he will be graduating with a Major in Theatre and will be pursuing the professional world of acting and writing.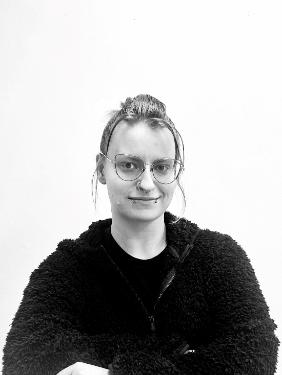 Raven Turchinetz | CAST
Raven is excited to be acting in their very first acting practicum with UFV. They have been studying at UFV in theatre since 2018 and have enjoyed backstage positions throughout the years. Some UFV productions which Raven has worked on include Rocks, Attempts On Her Life, Art, Richard III, Antigone, Ghosting of Sumas Lake, all of which were done either for credit in an official practicum position or alongside Heather Robertson in the costume shop as a work-study, helping bring characters to life through costume. Raven hopes to pursue theatre beyond UFV looking onward to potential careers in acting, costuming, or sound design.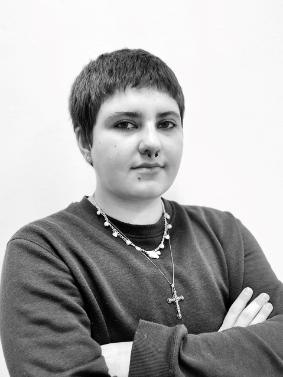 Maximus Richards Rewt | CAST
"My name is Maximus (pronouns he/they) and I'm one of the actors in the Laramie Project. I like to be happy and dance, I like to be scared and I like to be sad. Since we started rehearsing for the play, I've had such fun getting to know my fellow cast and crew. Letting myself be free thinking on the stage and workshopping my ideas has been creatively rewarding and has given me the confidence to push for my performance career in the future, take every chance I can get, and take nothing for granted."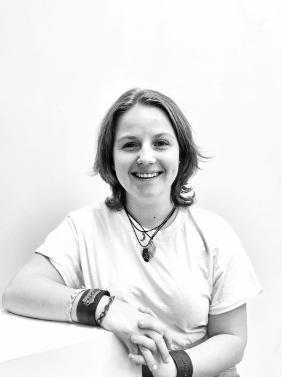 Madalyn Clempson | CAST
"After a few years away from the stage I am so glad to find myself back! I am beyond excited to be taking on a few different acting roles in The Laramie project, including some larger monologue parts that have been a huge area of growth in my acting journey. This is my first play, though I have been in several musicals with the Chilliwack School of Performing Arts, Including Shrek and Beauty and the Beast, and have taken part in competitive singing festivals since I was small. Theatre has always been close to my heart, whether it's the friendships I make in the green room, or the topics and characters I get to explore onstage. Theatre is special and one of many passions I enjoy. Speaking of passions, this production is my last hurrah before I leave for the East Coast, where I will be attending the University of Prince Edward Island for their Diversity and Social Justice degree. I am both excited to start a new journey studying something I love, and sad to be leaving UFV and my Fraser Valley home. Outside of school, I spend a lot of my time climbing mountains, reading books, scaling trees, reading, watching Pride and Prejudice, and taking care of my many animals. Needless to say, there is never a dull moment in my life. Oh, and my favorite colour is green."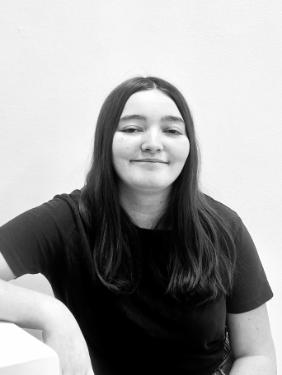 Caitlin Shaw | CAST
Caitlin Shaw is an actor in this year's production of the Laramie Project. She will be playing the roles of Jedadiah Schultz, Matt Galloway, and several other characters throughout the show. She is currently working towards her Library and Information Technology diploma with the hope of working in archives. However, this has not stopped her from taking several extra courses including this theatre practicum. This will also be her first time being involved in a UFV production. Having taken part in theatre productions in high school she has greatly enjoyed getting to work (and play!) within an ensemble again. She is especially excited to take on the challenge of transforming into multiple characters throughout the show.
Alia Von Riesen | CAST
"I am very excited to be acting in the winter 2023 production The Laramie Project and for the incredible opportunity to act as a wide array of characters in the play. I am grateful that I have been able to be in a UFV show before my graduation this April in the Bachelor of Arts with a double minor in Theatre and History. I have loved being a part of this theatre community as we all lean and grow in our skills while allowing ourselves the space to play and be silly. This show demanded a lot of critical thinking and my hope is that those who attend the production will be moved by the message and not allow what they experienced to stay within the walls of the black box theatre."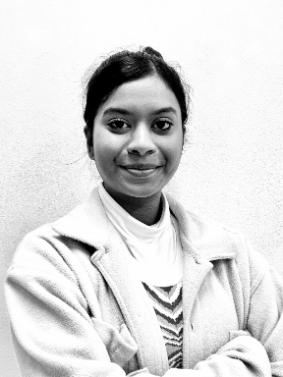 Esha Kumar | CAST
Shivam Duggal | CAST
"This is the first time I have taken part in a Theatre production, and I have to say, it's been an incredible journey so far. The learning experience has been very practical. Shelley, the director, has been accommodating and truly holistic in terms of teaching. Just being here with the rest of the cast and participating in group warmup exercises (which you won't see for good reason) has been instrumental in getting comfortable in my own self.
I was engaged rather extensively in theatre when I was in school, but never here at UFV, which motivated me to participate".
Clement Cameron | CAST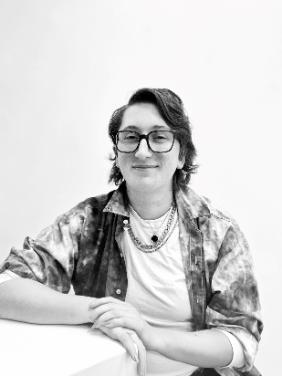 Sterling Kai Pollock | ASSISTANT DIRECTOR
Sterling Kai Pollock is back at it again with another production, this time working as Assistant Director for the second time with the outstanding Director Shelley Liebembuk. His role is focused on better understanding the directing techniques by observing Shelley and taking notes throughout rehearsal on directing style, warm-ups, and acting choices.
Sterling has enjoyed having the opportunity to figure out how to incorporate his experience into his life and theatre career. It's been a lovely opportunity to work with people he's worked with in the past, people he's known for a while and a bunch of new friendly faces. Sterling is currently taking Shelley's dramaturgy class, which has been focusing on The Laramie Project. He wants to thank Shelly for being such a great mentor over the past couple of years and always being very supportive.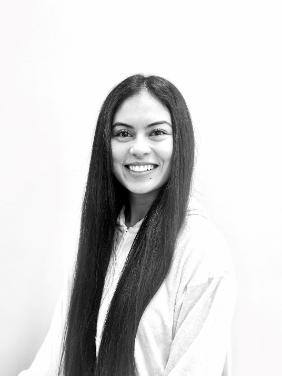 Sara Oliva Morales | ASSISTANT STAGE MANAGER
"The Laramie Project is my first production at UFV and my first ever backstage experience. I am a theatre major and will finish my studies in December. My roles are assistant stage manager and runner/dresser. I have had the privilege of learning from everyone in this production and I look forward to seeing what we create. My hope is you reflect on this piece as much as I did. "
Phong Duong | LIGHTING DESIGN
"Hello there! My name is Phong and I'm the Lighting Designer for the theatre production of The Laramie Project. Some of my past experiences include turning on a light switch, which is surprisingly enough to qualify for this role. Outside of turning on the living room light, I'm also a student at UFV taking a General Studies Diploma, so nothing too exciting compared to the lights. On the other hand, I've always liked theatre, and always wanted to work on a theatre production, so I knew I couldn't skip an opportunity like this. And honestly, getting the chance to work on this with everyone is just wonderful, with everyone working with each other and just having fun working towards the same goal. I'm looking forward to showing off our hard work to you all and hope you like it!"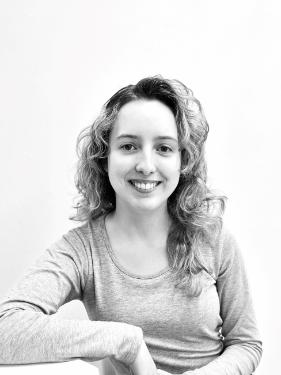 Lisa Patetta | COSTUME DESIGN
Lisa is the Costume Designer for The Laramie Project. This is her second project as a designer. Previously the Stage Manager of the Fall 2022 production, she decided to go back to costume design as she really enjoys the design process and the sourcing and styling of clothes for actors. She used to work for the costume shop as a work-study during her first year in university. She hopes to have more industry experience as a Stage Manager in the future.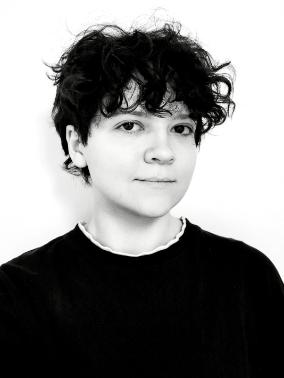 Hunter Holden | SET & PROPS
Hunter is the Head of Set Design and Props for the UFV Winter 2023 semester's production of The Laramie Project. During his time here, he has discovered a passion for both design and creation and has appreciated collaborating with Shelley to create a set that is both within his vision, and hers. He believes this semester's production is a powerful educational message about LGBT history and he is honoured to be a part of it. Hunter is currently studying towards a bachelor's degree in Fine Arts, and has recently started working at a small local café here in Abbotsford. His previous theatre experience includes being both an actor throughout grade school, and a crew member in post-secondary. He shared the Fall 2022 semester's Head of Set Design and Props position with Angel, for The Ghosting of Sumas Lake. Hunter plans to expand his creative expression in future productions, taking on greater responsibilities with prop making and set design. He hopes to build larger set pieces in the future and make props entirely from scratch.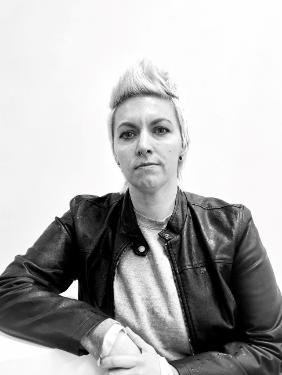 Frankie Fowle | PROJECTION DESIGNER
Frankie Fowle (she/they) is the projection designer for The Laramie Project. Frankie has enjoyed learning how multimedia can be used in theater to make a dramatic impact. Frankie is a third year Bachelor of Fine Arts student majoring in Graphic and Digital Design. This is her first experience in bringing multimedia elements into a theater production. Frankie believes that design is a powerful tool for creating an equitable and diverse society. Frankie is the designer for Fraser Valley Pride Celebration and sits on the board of Fraser Valley Youth Society which provides safe drop-in spaces and resources for local 2SLGBTQIA+ and allied youth. In the future Frankie wishes to obtain her master's degree in Inclusive Design.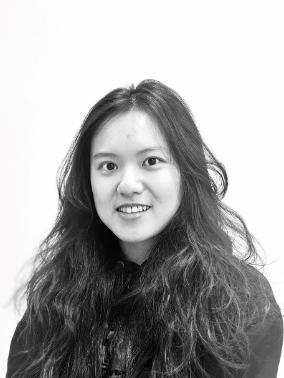 Doris Huang | SOUND DESIGN
Doris Huang is the sound designer for The Laramie project. She was an actor in previous semesters, and this is her first time working backstage. Doris is also a third year BA student majoring in Theatre and is aiming to pursue a career in the theatre industry in the future.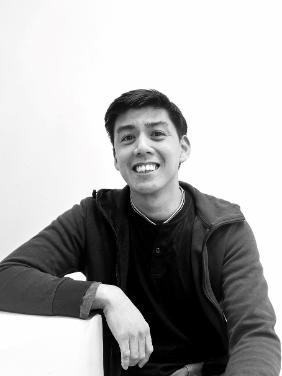 Christopher Benedicto | STAGE MANAGER
Christopher (Top) is a student in the Theatre Diploma Program at UFV. He has been a theatre technical assistant since last semester for The Ghosting of Sumas Lake and is now the stage manager and one of the dramaturgs for The Laramie Project. Back in the Philippines, he's also worked backstage for dance concerts and children's musicals. He enjoys the whole process of preparing for a production and the culmination in its showing, and he hopes to forge a career in this field moving forward.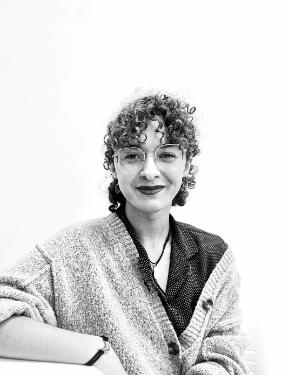 Angel Davis | HAIR & MAKEUP
This is Angel's second time working with the UFV theatre program, but her first time working as a hair and makeup designer. She has enjoyed bringing characters to life through makeup designs, as well as collaborating with the director and costume designer to make the looks more cohesive. Angel has done theatre as an actor from grades seven through twelve and has enjoyed getting to experience productions from the other side. She hopes to continue to try out different theatre design roles in the future.
Claire Holden | CAST
Claire Holden is a cast member for The Laramie Project and is playing the roles of Trish Steger, Eileen Engen, Jen, Judge in act 2, and Newsperson #2. Claire has enjoyed spending her time working on this production, thanks to the important message of the production, and with the amazing cast and crew. Claire was in her high school theatre class and is looking forward to seeing where acting may lead her in the future.