Previous Lecture Series
2012 President's Leadership Lecture Series
Nov 26, 2012
Honorary degree recipient Madeleine MacIvor returns
Honorary degree recipient Madeleine MacIvor is returning to UFV to speak as part of the President's 2012 Leadership lecture series. For the first time the series will hold one of its sessions at the UFV Chilliwack campus at the Canada Education Park. The lecture is in the Aboriginal Gathering Place on Monday, November 26... Read more
---
April 3, 2012
Eric Jordan to speak on education, technology and learning in the 21st century
New technology is rapidly changing the way young people connect with the world. It is shaping how they learn and how their teachers teach. The university is challenged to keep up with these changes and to ensure students succeed in this rapidly changing educational environment. Eric Jordan will speak to this challenge at UFV on... Read more
Watch Eric Jordan's lecture now
---
March 22, 2012
Gabereau returns to UFV for repeat performance
Vicki Gabereau is returning to campus to share a few of her stories and life experiences. The veteran radio and TV personality was last on campus for the 2011 Convocation ceremonies, where she wowed the crowd with her address to Arts graduates. Gabereau returns for Gabbing with Gabereau, the latest instalment of the President's 2012... Read more

Watch Vicki Gabereau's lecture now
---
Feb 29, 2012
Necessary Journeys explores the art of storytelling and adventure
From migrating with a herd of caribou, to trekking across the country with their two-year-old son, a Canadian couple will be sharing their stories of adventure with an audience at the University of the Fraser Valley next week. Park ranger and writer Karsten Heuer and filmmaker Leanne Allison will be speaking about their unique experiences... Read more

> Watch Necessary Journeys lecture now
---
Feb 20, 2012
Patsy George returns to UFV to speak on Social Justice in an Age of Occupy
Dr. Patsy George returns to the University of the Fraser Valley next week as the first speaker in the 2012 President's Leadership Lecture Series. She will speak on Mon, Feb 20, in room B101 on the UFV Abbotsford campus. Admission is free and the public is welcome. George is a social worker, women's right activist, and community volunteer... Read more
Watch Patsy George's lecture now
---
2011 President's Leadership Lecture Series
April 26, 2011
Dr. Sylvain Charlebois, University of Guelph, Ontario
Where is the global food system headed?

Food safety and security are major local, national and global concerns. Please join UFV President Dr. Mark Evered in welcoming a Canadian expert on this topic.
Professor Sylvain Charlebois is Associate Dean of the College of Management and Economics at the University of Guelph and a member of the National Advisory Board of the Canadian Food Inspection Agency. He has also served as the Director of the Johnson-Shoyama Graduate School of Public Policy in Saskatchewan. His current research is on food safety, security and distribution.
Dr. Charlebois conducts policy analysis, evaluation, and demonstration projects for government agencies and major foundations, focusing on agricultural issues and community development in Canada and abroad. He has testified many times before parliamentary committees on food policy and served as an advisor nationally and internationally on food safety. His new book on global food safety systems will be published by UBC Press later this year.
---
Mar 23, 2011
Gregg Saretsky, President and CEO, WestJet
Engaging Employees: WestJet's 5 Secrets to Success
WestJet is one of the most profitable airlines in North America. It is also very successful at fostering a positive corporate culture, and was named one of Canada's Most Admired Corporate Cultures.
The airline continues to play a key role in the growth and development of the Fraser Valley economy.
Please join UFV President Dr. Mark Evered and Abbotsford Mayor George Peary in welcoming business leader Gregg Saretsky to discuss strategies to engage employees in building a successful organization.


---
Feb 8, 2011
Peter Legge, O.B.C., LL.D. (HON), D.Tech., CSP, CPAE, HoF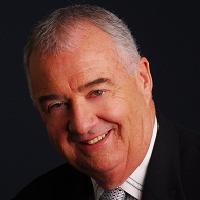 The Power of a Dream
Please join President Dr. Mark Evered in welcoming Peter Legge as the inaugural speaker in the Leadership Lecture Series.
Peter Legge is an inspiration to anyone who meets him. He lives his life dream as an internationally acclaimed professional speaker, a bestselling author, and as Chairman and CEO of the largest, independently owned magazine publishing company in Western Canada—Canada Wide Media Limited. He is a community leader tirelessly devoting his time to many worthwhile organizations. Peter is a past Chair of the Vancouver Board of Trade.
Peter will speak to the community on The Power of a Dream, his latest book.
His presentation is based on everyday experience as a community leader, husband, father, and CEO.
---
For more information, please email betsy.terpsma@ufv.ca