PAW is back for W2022! Subscribe to the ASC social media channels for updates about this and many other opportunities and events! @ufvasc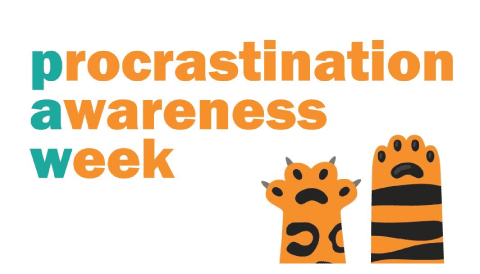 ‌‌
Procrastination Awareness Week (PAW)
Mon., Mar. 7 to Fri., Mar. 11
9:00am to 4:00pm PST
Code of Conduct: The PAW event is following BC Campus' Code of Conduct for participation in online events. Please taake a moment to read it.
Procrastination Awareness Week brings together some of the most popular workshops from academic institutions across Canada. In addition to workshops, we are offering a shared virtual study hall and a social/de-stress room. You might be surprised to find what a difference it makes to work alongside others, even if they are just a face in a square in a virtual room!‌
REGISTER NOW for the full week's events!
UFV STUDENTS: Log into MyCampusLife for information about activities, resources, and prizes specifically for YOU!!!
AWESOME GRAND PRIZE for participation
Sponsored by the Office of the Provost and VP, Academic
FREE TUITION for one 3-credit course (Summer 2022 or Fall 2022)
One entry for each session you participate in! (max 5 entries)
How to win UFV PAW prizes -- During the week of March 7 – 11, 2022, participate in at least one of the following:
Procrastination Avoidance Week online sessions
An ASC PAW online workshop
An ASC online or face-to-face tutoring session
More info and schedules:
2021 Participating universities and colleges:
Algonquin College, Bow Valley College, Capilano University, Douglas College, McGill University, Mohawk College, NorQuest College, Ryerson University, Selkirk College, Simon Fraser University, Thompson Rivers University, University of British Columbia, University of British Columbia – Okanagan, University of the Fraser Valley, University of Guelph, University of Waterloo, Vancouver Community College, Western University, Wilfrid Laurier University - Brantford campus, York University
contact: asc@ufv.ca