Abbotsford
Abbotsford campus
Nestled in the heart of the beautiful Fraser Valley, the Abbotsford campus offers comprehensive catering and facility rentals for all your events: classroom and meeting spaces, lecture theatre, sports centre, conference centre, and a café.
Only 10km from the Abbotsford International Airport, getting to and from the UFV Abbotsford Campus is only minutes away. For international delegates coming from outside of Canada, the Vancouver International Airport is 83km from the UFV Abbotsford Campus and driving time is approximately 1.5 hours.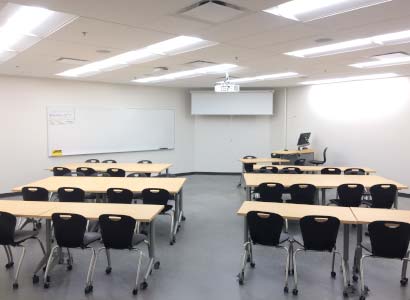 Classrooms
Capacity: 30 to 80 people
Perfect for: Meetings, workshops
Features: 48 classrooms available
Request more information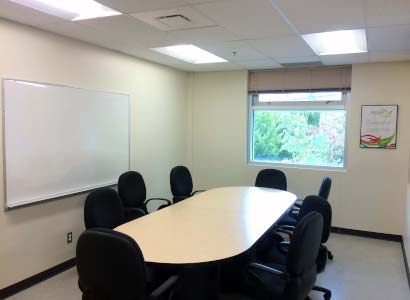 Meeting rooms
Capacity: 8 to 18 people
Perfect for: Business meetings
Features: Tv screen, whiteboard
Request more information
Clearbrook Centre
Located in Abbotsford's city core, UFV's Clearbrook Centre offers various spaces for special events and seminars.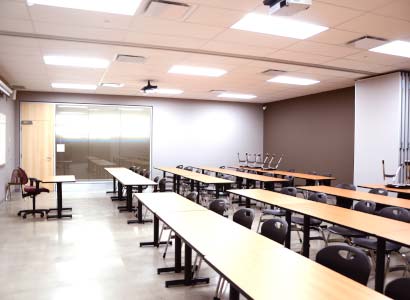 Classrooms
Capacity: 16 to 32 people
Perfect for: Meetings, workshops
Features: 6 classrooms available
Request more information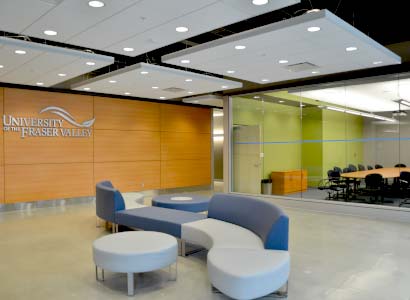 Meeting rooms
Capacity: 8 to 18 people
Perfect for: Meetings, workshops
Features: Video projector, glass wall
Request more information