Meet the EFCIE team
Dr. Jon Thomas, Director, EFCIE
BC Regional Innovation Chair in Canada-India Partnership Development, UFV
Associate Professor, School of Business
Dr. Jon Thomas is the Director, Esposito Family Centre for Innovation & Entrepreneurship at the University of the Fraser Valley. He has provided innovation and entrepreneurship mentoring to students, post-docs, scientists, engineers and entrepreneurs for nearly two decades. His innovation and entrepreneurship research has garnered several awards including the National Doctoral Fellowship (India) and the Mitacs Elevate Postdoctoral Fellowship (Canada).
His interdisciplinary research has been published in leading academic journals like Nature Nanotechnology, Technovation, Journal of Engineering & Technology Management, Scientometrics, and the Journal of Cleaner Production, among others.
He is regularly invited to speak on innovation and entrepreneurship topics and is keenly interested in the pre-formation and early post-formation stages of venture formation, particularly in university settings.
Mark Breedveld, MBA
Associate Professor, School of Business
Mark Breedveld holds an MBA degree from Queen's University and a Bachelor of Commerce degree from the University of British Columbia. He started his career working in the management consulting division of a global professional services firm before moving on to work in product and account management roles in the software and advertising industries. He has also worked as an independent business consultant, focusing on sales lead generation and customer relationship management projects.
Mark joined the University of the Fraser Valley in 2005 and specializes in sales education within the School of Business's BBA program. In recent years, his students have participated in annual sales campaigns for the Abbotsford Chamber of Commerce, organized sales career and research events on campus, and successfully competed in sales competitions.
At EFCIE, Mark plans to offer workshops and one-on-one mentoring to students and entrepreneurs on selling skills.
Dr. Michael Corman, Assistant Professor, Sociology
Michael Corman is an Assistant Professor (Sociology) in the Department of Social, Cultural, and Media Studies and affiliated with the Centre for Education and Research on Aging at the University of the Fraser Valley (UFV). Prior to coming to UFV, he was fortunate to hold teaching/research positions in Canada, Qatar, and the United Kingdom; travelling around the world and being able to teach sociology and conduct research in a diversity of contexts has been one of the highlights of his career.
Dr. Corman's research and teaching interests include the sociological study of health and illness, the family, aging, health and caregiving work, information and communication technologies, health professions education, mental health and resiliency, and qualitative research methods. Since 2012, he has participated on a variety of research projects, with his research appearing in Perspectives on Medical Education, Social Theory & Health, Symbolic Interaction, The Journal of Contemporary Ethnography, Qualitative Health Research, the International Journal of Educational Research, Families in Society: The Journal of Contemporary Social Services, and the International Journal of Social Sciences. He recently published a book through the University of Toronto Press entitled, Paramedics on and off the streets: Emergency medical services in the age of technological governance.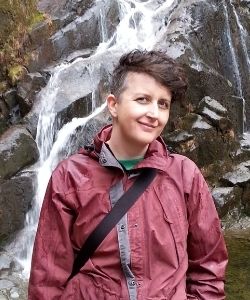 Dr. Sandra Gillespie, Assistant Professor, Biology Department
Dr. Gillespie is an Assistant Professor in the Biology department at UFV, where her teaching focus includes introducing first-year students to the fundamentals of biological sciences, helping second-year students understand the basics of ecology, and challenging upper-level students to explore complex data and models in community ecology.
Dr. Gillespie received her bachelor's in Biology from Simon Fraser University in 2005, then moved to the University of Massachusetts where she received a joint PhD in Organismic and Evolutionary Biology and Entomology in 2011, focusing on disease ecology in bumblebees. Since then she has worked as a postdoc at the University of California, Davis, studying pollination issues in agriculture, and at Simon Fraser University, studying the conservation impacts of invasive plants on pollinators.
Her current research at UFV is a logical extension of these projects, examining questions related to both pollinator conservation and agricultural issues, while providing students with meaningful research experiences.
As a member of EFCIE, Dr. Gillespie brings expertise in a number of areas including statistics and field research, the application of ecological principles to applied problems in agriculture, and conservation issues surrounding bumblebees specifically and pollinators more broadly. She is an enthusiastic mentor in all these areas and welcomes the opportunity to both share her expertise and learn from other members of the centre.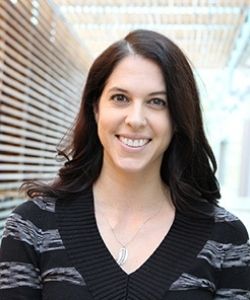 Dr. Gillian Hatfield, Assistant Professor, School of Kinesiology
Gillian Hatfield graduated with a PhD in Biomedical Engineering in 2013. She also holds a physiotherapy degree. Her research interests lie in biomechanics and muscle activation patterns in clinical populations, such as people with knee osteoarthritis or low back pain. She is particularly interested in the effect of exercise interventions on biomechanical risk factors for progression. Dr. Hatfield teaches Introduction to Biomechanics, Applied Biomechanics, and Introduction to Athletic Injuries in the School of Kinesiology at UFV.
Dr. Mandeep Pannu, Assistant Professor, Computer Information Systems

Dr. Mandeep Pannu holds an MSc and PhD in Computer Science from Coventry University, UK. She is an Assistant Professor at UFV and has previously worked as a Lecturer at Coventry University. She has been involved in Teaching and Research in Higher Education for over ten years. Dr. Pannu serves on the programme and advisory committees of many international conferences and journals. She has supervised to completion one PhD student in Intrusion Detection System. From 2007-2014, she was involved in a number of projects to introduce innovative teaching, learning and assessment methods in Cyber Security in Digital Forensics. Also, over this period, she was involved in a number of real-world problem-solving consultation activities. Since 2014, Dr. Pannu worked on a number of Knowledge Exchange and Enterprise Network projects in collaboration with Industry to develop high-tech solutions relating to data recovery apps, big data analytics for businesses, IOT and Dark web. In the past few years, Dr. Pannu has developed several courses which include Computer Security, System Security, Ethical Hacking, Data Security, Digital Forensics, and Web and Cloud Security. Her main research interests are in Big data, IOT, Cyber Security and Digital Forensics.
Dr. Saeed Rahman, Assistant Professor, School of Business
As the faculty advisor to Enactus UFV, Saeed mentors students in the development and implementation of social entrepreneurship projects that positively impact our local communities. He completed his PhD in 2019 from UVic's Gustavson School of Business. His PhD dissertation study focuses on the intersection of organization theory, strategic management, sustainability, and social innovation, and was supported by a SSHRC Doctoral Fellowship, valued at $40,000 for two years (2017-19). His paper, "Reverse Innovation: Understanding the Bottom-Up Process of Knowledge Creation and Transfer within Global Multinationals," was nominated for a Best Paper Award at the 2017 Academy of International Business (AIB) Annual Meeting in the Emerging Economies Research Division.
He has more than 7 years' experience of teaching undergraduate and graduate level courses on CSR, business ethics, strategic management, business decision making, introduction to business, and international marketing.
Prior to joining academia, in a career span of more than 10 years, he worked in the development sector and in the corporate sector for multinational company Reckitt Benckiser Ltd.
At EFCIE, Saeed will help to create linkages among UFV students, faculty, local community, and business leaders for conducting applied research, providing mentorship, and organizing networking events.
Dr. Amir Shabani, Assistant Professor, Computer Information Systems

Dr. Amir Shabani is directing the Interactive Intelligent Systems and Computing research team which is looking at the advancements in Artificial Intelligence (AI), Machine Learning (ML), Computer Vision, Robotics, Intern of Things (IoT), and Augmented Reality (AR) for applications in Smart City initiatives including Health Care, Energy, Automation, and Education. More specifically, his current projects include deep learning for affective computing with social companion robots, personalized machine learning in physiotherapy rehabilitation, indoor positioning and contact tracing, augmented collaborative workspace of industry 4.0, and human-centered automation for smart spaces and intelligent buildings.
Prior to joining UFV, Dr. Shabani had been an NSERC Industrial Research Chair for Colleges (IRCC) for Smart Connected Buildings to focus on the development of AI and big data technologies in human-centered intelligent system designs as a core of a Smart City. Between 2012-2019, Amir has secured funding from NSERC, Ontario Center of Excellence, MITACS, FedDev and private companies, exceeding over $1M as Principal Investigator (PI) and more as a Co-PI.
Amir completed his PhD in Machine Learning and Computer Vision at the University of Waterloo. Dr. Shabani has been invited to present his research at Stanford University, Queen-Mary University of London, University of Toronto, University of Ottawa, and Ryerson University. Prior to his PhD, Dr. Shabani worked in job-sharing international projects in the field of industrial automation and robotics (Industry 4.0). During this six years (2000-2006), Amir worked on several multi-million dollar projects with automation companies from Germany, France, Italy, UK, and South Korea.
Dr. Shabani is an active consultant and welcomes industry collaboration and applied R&D projects that requires expertise in Computing and Mechatronics & Electronics Engineering (P.Eng.)
Olena Bogdanov, Student Research Assistant, EFCIE
Olena is a fourth-year student working towards a BIS degree in Data Science. She enjoys hiking, tennis, and playing piano. She wants to bridge her background in economics with data science to examine sustainable organizational practices driving smart city development. Olena says "I'm really looking forward to continuing to learn while working alongside all the awesome people at UFV's Innovation Centre!"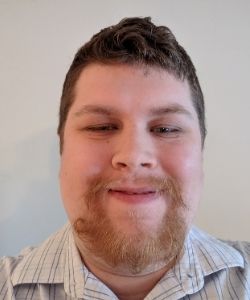 Jordan Evans, Student Research Assistant, EFCIE
Jordan Evans is a Bachelor of Computer Information Systems (BCIS) student at UFV. He is also working as a student research assistant with Dr. Jon Thomas on a project titled "Exploring Innovation in the Fraser Valley." Jordan is leveraging his technology background to shed new light on Fraser Valley inventors using data from the US Patent Office. He presented preliminary results at the ISPIM Connects Ottawa international conference in April 2019. He has also worked as a software developer for over 6 years, specializing in e-commerce solutions.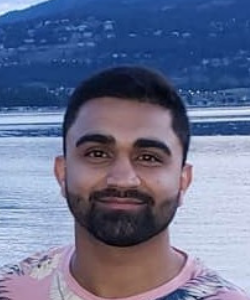 Raman Jawanda, Student, BUS 492 (Directed Studies in Innovation & Entrepreneurship)
Raman is pursuing a BBA (majoring in Human Resource Management) and will graduate in 2021. He is working on a BUS492: Directed Studies in Innovation & Entrepreneurship project titled "Factors Affecting Organizational Innovation."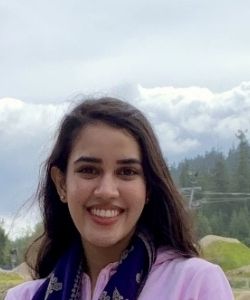 Jasleen Kaur Sandhu, Student, BUS 492 (Directed Studies in Innovation and Entrepreneurship)
Jasleen is a third-year student in the Bachelor of Computer Information Systems program, investigating emerging opportunities to fight forest fires using geographical information systems.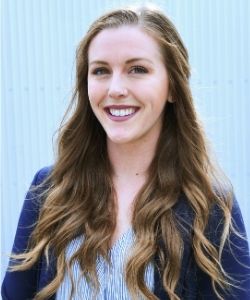 Jessica Levesque, President, UFV Student Union Society, Entrepreneur, and Student, BUS 492 (Directed Studies in Innovation & Entrepreneurship)
Jessica Levesque is the current President of the UFV Student Union Society and recently completed her Bachelor of Business Administration with a major in Marketing at the University of the Fraser Valley. Jessica says, "I am so excited to begin the journey of expanding my company Less House, More Home from custom carpentry pieces to a social enterprise focused on Tiny Home community development with mentoring from the Esposito Family Centre for Innovation & Entrepreneurship."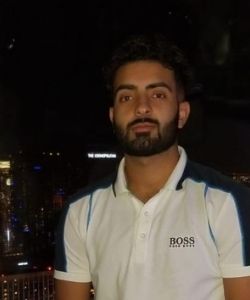 Balkar Sidhu, Student, BUS 492 (Directed Studies in Innovation & Entrepreneurship)
"I am currently doing my Bachelor of Integrated Studies with a minor in Organizational Studies. I am in my 5th year, as I am close to finishing my journey at UFV. The title of my BUS 492 project is, "Analyzing select aspects of the energy efficient homes industry in British Columbia."