Modern Languages Institute

ENGLISH / RUSSIAN 391: Tolstoy and Dostoyevsky in English
ENGL/RUSS 391 will be offered on the UFV Abbotsford Campus in Fall 2019 on Tuesdays and Thursdays from 10:40 am - 12:30 pm.
This course will focus on the major works, translated into English, of the two greatest writers and thinkers of nineteenth-century Russia: Lev N. Tolstoy and Fyodor M. Dostoyevsky. Students will read two major works of each author and several short pieces.
Tolstoy and Dostoyevsky were two of the most important artists and thinkers of nineteenth-century Russia whose ideas have influenced the development of modern thought around the world. Tolstoy's main concepts focus on history and human nature, humanity at war and at peace, women's roles in society, and other questions which still fascinate us in 2019. Dostoyevsky studies humanity using a psychological approach and concentrates on the existence of God and the spectre of evil which seems to permeate human existence.
For more information on this course, please email mola@ufv.ca.
Study languages for global success
Success in international trade and cooperation between nations and people groups, depends upon our ability to communicate and understand one another. The key to this is learning other languages.
As international trade continues to grow, so does the demand for multi-lingual Canadians. And, as people travel, they realize the value of communicating in another language. The benefits of studying languages includes enhanced opportunities for employment, improved cultural understanding, and increased opportunities in business.
UFV's language studies department offers a French major, minor, extended minor, as well as intermediate and advanced language proficiency certificates in French, Halq'eméylem, Japanese, Mandarin, Punjabi, Russian, German, and Spanish.
Check out the video of Raymond Kobes, UFV BA graduate with a major in French and a minor in Business, as he describes his experience of being the Minister of Multiculturalism, Official Languages and La Francophonie in Victoria, BC for a weekend.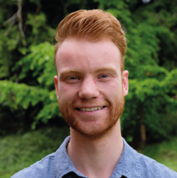 ‌
One of the strengths of UFV's language programs is in the breadth of its offerings and the different options available to students.
French
German
Halq'eméylem
Japanese
Mandarin
Punjabi
Russian
Spanish
Small class sizes at UFV ensure that you engage in conversation with instructors and seminar assistants who are native speakers. An emphasis on conversation helps you to develop strong communication skills, enhancing comprehension and speeding up language acquisition.