Pariah (The Outcast) by August Strindberg
Directed by Parjad Sharifi
Performances: March 24, 25, and 26, 2021 at 7pm and March 27, 2021 at 2pm
Performances will be held via zoom and are free of charge.
A one-act play written by August Strindberg.
A thrilling Darwinian battle of survival between the minds of two criminals with contrasting moral beliefs.
Pariah (The Outcast) tells a mysterious psychological story about an American traveller and an archeologist with contrasting moral beliefs, and their Darwinian battle of survival. In this one act play, the story escalates as dark criminal secrets are threatened to be revealed, and both characters create their own moralities in a Nietzschean conversation about justice and punishment. Author August Strindberg was inspired by Edgar Allen Po, and heavily influenced by Nietzsche's perspectivist ideas that truth is relative to one's experiences and interpretations, and these beliefs are very evident in Pariah (The Outcast).
Post Performance Talkbacks will occur after every show, which promise to enhance audience members' understanding of the performance.
Please email theatre@ufv.ca for information on how to attend this zoom production.
Bookings can be made through Eventbrite
https://www.eventbrite.ca/e/pariah-the-outcast-by-august-strindberg-tickets-137509553777
---
Meet the Cast and Crew
Directed by UFV faculty member Parjad Sharifi. Actors include Ashy Pearl (Mrs.X) and Sarah Wack (Ms.Y). Production designers include Heather Robertson (Costume Design) and Makayla Pollock (Hair and Makeup Assistant, student), while Emylee Letourneau takes the role of stage manager.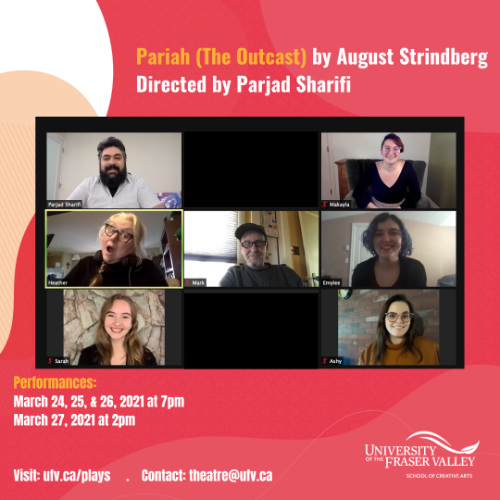 ---
‌‌
About our Cast and Crew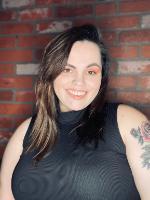 ‌
‌Ashy Pearl has been a student in the Theatre Department for 4 years. Performing for the first time with UFV as "Mrs.X" in "Pariah", she's had an interesting experience this far experimenting with Theatre in an alternate medium. Previously she has worked backstage as a Sound Operator on "Richard III" and Dresser on "7 Stories."
---
‌‌
Sarah Wack is a first-year university student at UFV and will be performing the role of Miss. Y in The Pariah. Her favorite previous roles have included Peter Pan (Peter Pan), Roxanne (Cyrano De Bergerac), Crazy Marie/Fairy Godmother (Cinderella), and Talitha (Pierced). Sarah's experience working in this production has been enjoyable and she sends her thanks to the wonderfully friendly and supportive cast and crew.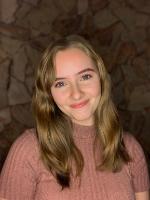 ‌‌
---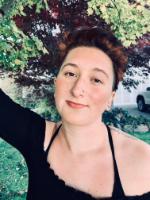 Makayla is delighted to be in her second production at UFV, taking what she learned from the last showAntigone, to Pariah. Her rolein‌ Pariah is the Hair, Makeup and Costume Assistant. Makayla is in her second year at UFV, working towards a BA in Theatre and Visual Arts. Throughout this production she has learned how costume design, hair and makeup runs on stage setting. Makayla is also learning about the Edwardian time period, and how important research and design choices are for each show.
‌
---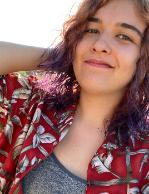 ‌Hi! My name is Emylee & I am on the Stage Management Team for Pariah. I've loved getting to know our wonderful Cast & Production Team & working with them to create a unique & engaging online experience. Having the opportunity to learn & improve my skills has proven to be incredibly beneficial and so much fun! When I'm not caught up in rehearsal, I'm working on assignments or playing fetch with my kitten & taking him for walks. If I'm lucky, I'll take a day off to go swimming or skating with my partner. I've spent much of the last five years working on various community theatre productions in the Lower Mainland, taking on the role of Stage Manager, Assistant Stage Manager, Lighting Operator, and Fly Crew. The most recent production I had the pleasure of working on was Joseph & The Amazing Technicolor Dreamcoat in March of 2019. Working on an online production has allowed me to stay involved in Theatre despite the bizarre times we are living in & develop my skills in a lower stress environment. Bonus, it completely eliminates the need to commute to campus - SCORE!