ABBOTSFORD, B.C. UFV Theatre is wrapping up the 2021-2022 Season of Theatre with the Emerging Directors' Showcase, with performances from April 28-30, 2022. The showcase is the final project presented by UFV Theatre's fourth-year directing class, and is a chance for students to apply everything that they have learned in the course. Audiences can expect a wide range of performances, from broad physical comedy to thought-provoking drama.
The student directors include Mia Davison, Berent Erkol, Béatrice Frenette, Sarah Green, Adam Nelson, Anatole Smith and Keegan Zaporozan, under the mentorship of UFV assistant professor Shelley Liebembuk. Performances will be live, on campus. The shows include:
Inside and Out, written by Jean Klein and directed by Mia Davison. Inside and Out is about a heartfelt mother-son relationship, challenged by autism and barriers in communication, portrayed through poetry, dance, and drama.
Rex, by playwright Joe Pintarou and directed by Berent Erkol. Rex is an intense situational comedy about a wealthy Soho couple, Eric and Jenn, and their heated argument about Jenn's roadkill dish on their dinner table.
Don't Be So Hard On Your Shelf, by playwright Scott Haan and directed by Béatrice Frenette.
Jamie is having a normal day until she returns home, and her bookshelf comes to life! The Shelf has a bone to pick with Jamie's bookkeeping habits and won't rest until things are resolved. In this silly, comic, and witty play, you get to see what it's like to be Shelf.
Doll Cargo, written by Ann Wuehler and directed by Sarah Green.A dramatic and enlightening piece that transports the audience into the heart of humanity and the international human trafficking trade.
La Mouche,by Stephen Bittrichand directed by Anatole Smith. La Mouche is a soupy, French-laden take on language, difference, and flies in the soup.
Utopia is for the Birds, by John Jenkins and directed by Adam Nelson.
Beer Girl, by Walter Wykes and directed by Keegan Zaporozan.
PERFORMANCES:
Thursday, April 28 and Saturday, April 30 at 7:00 pm.
Bookings for April 28 and April 30 can be made through Eventbrite: https://director_showcase2022.eventbrite.ca. Please be advised that early reservations via Eventbrite are encouraged as seating will be extremely limited. Ticket registration ends 2 hours before the performance start times.
Friday, April 29, between 4:00 and 9:00 pm.
Directors' Showcase performances will be presented as part of Interpret, a Creative and Performing Arts Festival. These performances do not require bookings through Eventbrite; however, seating will be first come, first serve. Audiences will be able to come in and out of the theatre between each of the 10-minute plays.
All performances will be held in the Performance Studio, Building D, 105, Abbotsford Campus, University of the Fraser Valley, 33844 King Road.
Please email theatre@ufv.ca for more information.
---
Meet the Directors

Béatrice Frenette | Don't be so Hard on Your Shelf

"My name is Béatrice Frenette. I am a 4th year student enrolled in the Bachelor of Arts Program, Majoring in Theatre and Minoring in Communications. I have a huge love for Theatre and a newfound passion for Directing. The play I have chosen to Direct is titled "Don't Be So Hard On Your Shelf." It is a funny and witty comedy written by playwright Scott Haan. It is a play about a Shelf that comes to life and has a bone to pick with his owner. I have learned so much and gained so much insight on the Theatre industry from this experience. I am looking forward to using my new knowledge and integrating it into my everyday work ethic. I hope you enjoy the plays!"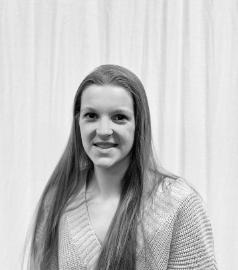 Mia Davison | Inside and Out

"I am so grateful that the Director's Showcase has allowed me to give directing a try, work with some amazingly talented actors, and learn from the experienced, knowledgeable and supportive faculty. This is my last theatre project as an undergraduate theatre major. I've loved being part of the program as I've worked towards career goals in education and circus. Thank you to all who've made it so memorable and positive."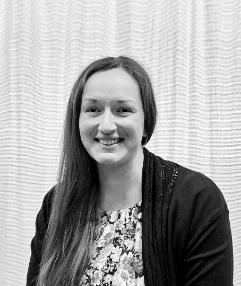 ‌
Sarah Green | Doll Cargo

"My name is Sarah Green, and I am directing "Doll Cargo" by Ann Wuehler. It is exciting to see the world of theatre come back to life after it's hiatus throughout Covid and I am delighted to be presenting this challenging piece on human trafficking. I graduated in 2000 from UFV with a Diploma in Theatre Arts and continued my involvement in Theatre through local and international community organizations the past 20 years. A year ago, I decided to return to full-time studies and upgrade my diploma to a Bachelor's Degree in Theatre and Adult Education. I currently work as a Drama teacher and love every minute that this special field of study has on growing confidence and developing change. On the home front, I solo parent three kids and lead a busy life balancing their activities with my own work and studies. I have over 26 years of combined experiences in Theatre/Drama, Audio/Podcasting, Film and Television. I am hoping to challenge audiences with my UFV Directorial debut and look forward to witnessing audience reactions to this particularly poignant piece."
Adam Nelson | Utopia is for the Birds

"I am Currently fulfilling multiple rolls when it comes to the radio drama Utopia is for the birds, such as director, editor, SFX coordinator, and producer. I have enjoyed the whole process when it comes to this production, however what I enjoyed the most is the editing process as I can see and hear the finished product coming together.

I am currently a full time university student working towards a BA in philosophy with a minor in theatre. With the support of two professors who have guided my journey through theatre, I have been able to branch out of my comfort zone, conquer learning disabilities and get over my fear of public speaking as well as bring my creative energy to the surface. For this I will be truly and eternally grateful to them.

I wish to inspire people with learning disabilities such as ADD to bring their creative nuances to the surface. If I can do it so, can you!"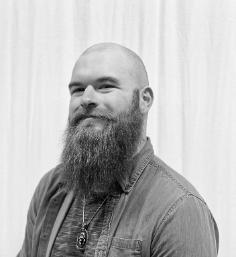 K‌eegan Zaporozan | Beer Girl

This will be Keegan's first time directing a show. After recently finishing as the Stage Manager for UFV's Pericles, Keegan has been eager to take any directorial knowledge that he absorbed from Pericles and apply it to his own first show. He is very grateful for all the challenges and growth that this semester has given him.

Keegan would like to thank his supportive friends and wise faculty whom he has had the privilege to meet, during his time at UFV.
‌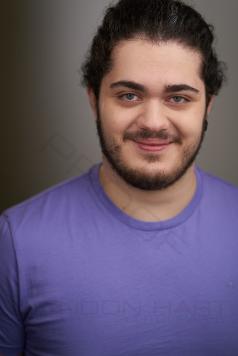 ‌
B‌erent Erkol | Rex