Pericles by William Shakespeare

Adapted by Heather Robertson and Anna Griffith
Directed by Anna Griffith
March 23-April 2, 2022.
Watch an epic journey on the high seas with UFV Theatre, live and in-person from March 23-April 2, 2022.
Pericles is a story about a man fleeing a tyrant who takes refuge on the high seas. In an epic tale that travels from port to port, families are fractured by circumstance and loss, but the sea that divides them is also the sea that unites.
Sign up today to reserve your seats. Please be advised that early reservations via Eventbrite are encouraged as seating will be extremely limited. All bookings can be made through Eventbrite, and ticket registration ends 2 hours before the performance start times. Please be advised that to attend a live performance, audience members must show a vaccine passport and answer COVID screening questions. Performances will be held in the Performance Studio, Building D, 105, Abbotsford Campus, University of the Fraser Valley, 33844 King Road.
Preview: Wednesday, March 23 at 7:00 pm. Free to UFV students, faculty and staff. By donation for the general public. Preview night seats can be booked by contacting theatre@ufv.ca
All other performances can be booked via Eventbrite:
https://www.eventbrite.ca/e/pericles-tickets-254622902957
Opening night: Thursday, March 24 at 7:00 pm. $5.00 for students and seniors. $10.00 for the general public.
Regular performances:
Friday, March 25 at 7:00 pm. Saturday, March 26 at 2:00 pm. Thursday, March 31 at 7:00 pm. Friday, April 1 at 7:00 pm. Saturday, April 2 at 2:00 pm
$5.00 for students and seniors. $10.00 for the general public.
Video performances: A recorded performance will be available on Friday, April 1 and Saturday, April 2 for those who can't make the live shows. Admission is free and you can watch anytime during those dates. Email Theatre@ufv.ca to request a video performance.
Post-Performance Talkbacks will occur after the Saturday matinees on March 26 and April 2, and promise to enhance audience members' understanding of the performance.
Email theatre@ufv.ca for questions.
---
Meet the Cast & Crew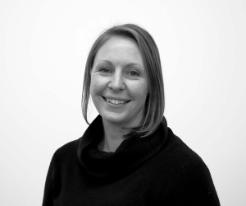 Anna Griffith / Director

Anna is the director of Pericles and has worked with the actors on all aspects of the show. She also worked closely with the graphic novel artists who illustrate parts of the play. She has enjoyed seeing how far the actors have come in their physical theatre/movement work. While not rehearsing Anna is an assistant professor in the Theatre department and a member of the amazing Griffith-George family.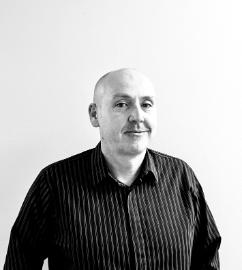 Paul Hill / Assistant Director

Paul is in the final semester of his BA in Theatre. He has worked on previous UFV mainstage plays like Problem Child, Director' Showcase 2018, Attempts on Her Life, Art and is anticipating this spring's Director's Showcase in the role of Stage Manager.

"Particpating in the Pericles practicum has given me the opportunity to observe the challenges of directing and organizing a complex theatre production." Paul plans to pursue an independent theatre career in performative objects. When Paul isn't working in theatre he enjoys camping with his family, visual art, traditional animation, and puppet building.
---
Ensemble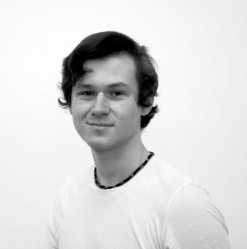 J‌oshua Balzer / Pericles

"My name is Joshua Balzer and I'm playing the Prince of Tyre, Pericles. In this production, I've enjoyed being back in person and the physical aspects of this show like the dancing and fighting sequences. My past theatre experience has been numerous parts in the Graham Theatre and as King Edward IV / Duchess of York in UFV's Richard III. I'm currently in my fourth-year and final semester at UFV with the intention of pursuing a Bachelor of Education".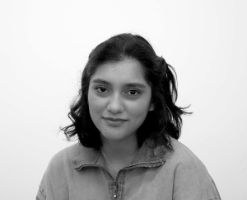 M‌aeggan Palliyaguru /

Marina, Knight 1, Sailor 1

Maeggan has been acting and dancing since she was young and has enjoyed getting to continue her love of performance art while attending school. After being part of UFV productions such as Director Showcases, ROCKS, Art, and Richard III, she is excited to end her final semester with this adaptation of William Shakespeare's Pericles. In this play, Maeggan will be portraying the roles of the 1st Fisherman, Thaisa, and Marina. She has really loved working on this production and being part of such a wonderful team. She is also grateful to have been given the opportunity to co-choregraph some dance numbers as well as create costume designs as inspiration for the production. Her favourite aspect of this production has been the physical movement component and embodying different characters. Getting to express character emotions with interpretive movement and translating the text physically allowed for a more personal connection with the characters and created a more immersive experience. Anna Griffith's take on this Shakespearean tale has truly been an honour for Maeggan to be a part of.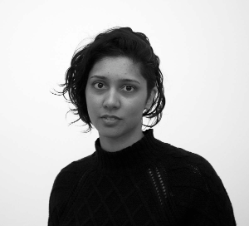 ‌
M‌akailla Palliyaguru /

Simonides, Lysimachus, Leonine, Priestess 3

Makailla Palliyaguru has been performing as an artist since she was a little sprite, finding love on the acting-side as well as the tech-side of theatre. She has enjoyed working onstage and behind the curtain at UFV and has been involved in UFV's Director's Showcase, 7 Stories, Bakkhai, Rocks, Attempts on her Life, Art, Richard The Third, and now Pericles. Makailla is playing the roles of Simonides, Leonine, Lysimachus, and Thaisa and is loving the challenge of playing four distinct characters. She enjoyed investigating the nuances of each character and figuring out how to embody them on stage. She is having a lot of fun working with everyone and has learned so much as an artist. Makailla would like to end by thanking her Director and fellow castmates for an excellent experience.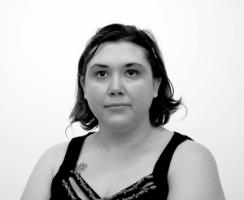 ‌
J‌ennifer Steadman /

Pander, Pirate 1, Cleon, Knight 3, Priestess 4

Jennifer is excited to be cast in her first shakespeare show, playing Cleon and Pander (and various). As a long time student, she has worked on many shows, doing multiple roles, including actor, designer, dresser, lighting & sound operator, and director. You may have seen jennifer in ufv's Climate Change Theatre Action production this past fall! Having worked previously on Shakespeare shows at ufv, she's very excited to be working on this show.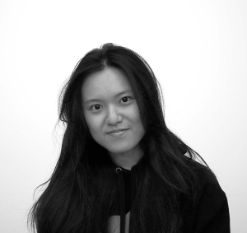 ‌
D‌oris Huang /

Thaisa, Bolt, First Fisherman, Knight 2, Sailor 2

Hi, I'm Doris. I'm a second-year BA student at UFV and I aim to major in Theatre. The roles that I play in this production are a fisherman, Bolt and a priestess. This is my first play at UFV and it is an honour to work with such a great team. People are kind and encouraging! This has been a good opportunity to explore myself and create more possibilities through body movements and language. I have been a dancer since I was small, yet I haven't had many theatre experiences. I am hoping to experience more and meet other fun people in the theatre department in the future.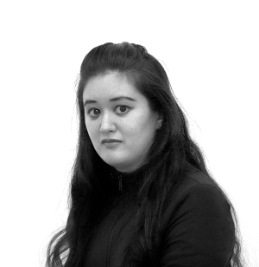 ‌
R‌achel Tait /

Dionyza, Cerimon, Knight 5, Lychorida, Pirate 2




"My name is Rachel, and I am portraying the roles of Dionyza, Lady Cerimon, Pirate 2, Sailor 1, Sailor 2, and Knight 5. So far, I am enjoying the singing, dancing and sword fighting choreographies that we are learning in rehearsals, as well as the prospect of creating six distinct 3D characters that I embody throughout the play. I currently work full time hours and am a part-time student at the University of the Fraser Valley. I have two brothers and I live with my parents in Abbotsford, BC. I have taken several theatre courses here at UFV, and this is the first play I have been cast in. I hope to successfully complete my Bachelor of Arts and one day be in a Broadway musical".

‌‌‌
Aimee Payeur /

Helecanus, Bawd, Knight 4, Priestess 1

My name is Aimee and I am playing the role of Helecanus. This is my 3rd production at UFV; I also participated in Dog Sees God as an actor and in the Climate Change Theatre Action plays in set design and props last semester. Pericles has been one of my favourite productions to work on thus far and I have learned a lot of acting techniques through this experience. I am in the final year of my Theatre degree and once I graduate I plan to move to Vancouver to join a theatre company and begin my career in acting, design, and stage management.
---
Crew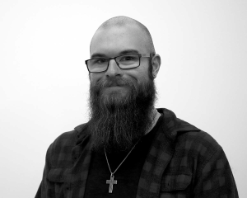 ‌
Keegan Zaporozan / Stage Manager

Keegan is the stage manager for Pericles and he has enjoyed the challenge, as this is his first time being involved in a show not as an actor. He has done many community theatre projects with Gallery 7, Secondary Characters in Chilliwack, and the UFV productions Antigone and Dog Sees God. Once he graduates, Keegan hopes to pursue a career as an actor in the professional world.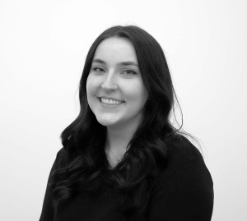 ‌
Béatrice Frenette / Asst. Stage Manager

"My name is Béatrice Frenette and I am a 3rd-year student enrolled in the Bachelor of Arts Program, majoring in Theatre and Minoring in Communications. For the production of Pericles, I am working as the assistant stage manager of costumes and will also be playing the small role of Diana. I have learned so much and gained insight into the theatre industry from this experience. I am looking forward to using my new knowledge and integrating it into my everyday work ethic".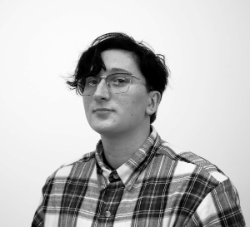 ‌‌
K‌ai Pollock / Asst. Light Design

Kai is the assistant lighting designer and sound/projection operator. He is experiencing his first chance at a lighting designer's role involving different steps, meetings, work, and attention that goes into it. I was glad to have the opportunity. Kai is back again UFV working backstage on his third production as a backstage crew member and Second live show. I wants to thank both Mark, Heather, Matt for all of their help this semester and for continuing to help me grow as a student and individual.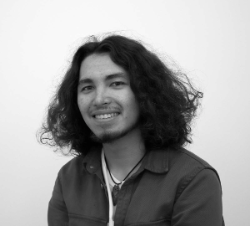 ‌‌
A‌rty Urdabayev / Light Operator


"My name is Artyom "Arty" Urdabayev and I am a lighting operator for the play Pericles by William Shakespeare. Previously I attended film school and I've had some experience working on film sets. What I am really enjoying about being a lighting operator is that I get to learn more about the stage lighting itself, its differences and similarities to the film one".
Sarah Byers / Asst. Design, Set & Props

Sarah Byers is a third-year student and a crew member for the Winter 2022 production of Pericles. As the head of props and assistant set designer, Sarah has enjoyed learning about the process of collaborative creation. Sarah shares, "it has been amazing seeing how everyone has thrived together, and I have loved working with the props department to add a little extra sparkle to the show."

From her previous experience in high school, Sarah has learned the challenges of directing and playwriting, as well as the joys of the stage. Then, at UFV, Sarah was part of the cast for the Climate Change Theatre Action production, where she enjoyed learning about portraying different characters and exploring new ways of telling stories through the pandemic. She has also taken classes that focused on backstage work, where she fell in love with stagecraft and design. As a History major with a Theatre extended minor, Sarah aims to use her experiences at UFV towards becoming a teacher. When asked about a wish fulfilment for this production, Sarah hopes that audiences will be inspired by the costumes, props, and set to help inform the world of the play, and audiences could get lost in our swashbuckling tale of discovery, family, and adventure.
C‌laire Woyke / Graphic Artist

This is Claire Woyke's fourth time being involved with a play. For Pericles, she is one of the Media Arts students working on the graphic novel portions of the play. She is currently in her last semester at UFV and would like to get a job in the film industry in Vancouver upon graduation. She has enjoyed learning the technical sides of drawing digitally and seeing her and Emily's ideas projected.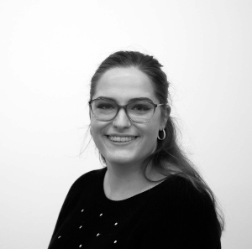 E‌mily Gemmell / Graphic Artist

Emily is one of the graphic novel artists for the production Pericles. Emily has been drawing from a very young age and is thrilled to have the opportunity to use her creative talents to bring her very first theatre project to life. Emily is in her third year at UFV and it is her goal to become a concept artist.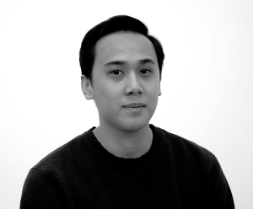 H‌ao-Ting Liao / Film Compositor

I am Hao-Ting Liao, student from BMA program and I'm also a freelance compositor. For this production, I'm a compositor as well, I am mainly responsible for the visual effects and compositing of Diana. In the process, I enjoy that I can have a lot of creative freedom, and this is also my first theatre experience, can't wait to see the show!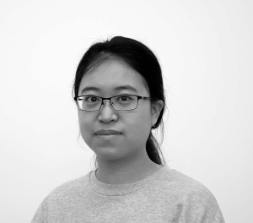 J‌iayi Gao / Sound Design

"My name is Jiayi Gao, I am a Media Arts student, and I am the sound designer for the show. This is my first time working in theatre. In the past, I have done film recording and sound editing. I am very excited to work with everyone and learn about different equipment and use Qlab. This experience is very precious and meaningful to me. I hope that at the end of the show, the music can help the story move forward and present it better".