Student success stories
Students who study political science at UFV pursue diverse paths, applying their knowledge, skills, and unique interests to their work and educational pursuits:
Braeden Weins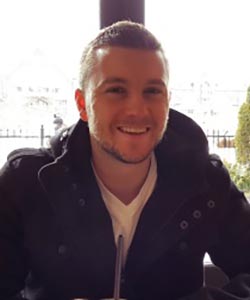 Braeden graduated on the dean's list in winter of 2012 with a major in political science and a minor in criminology. During his time at UFV he completed an internship with a law firm in Dar es Salaam, Tanzania with Professor Cherie Enns. Upon graduating he was the first student from UFV to be accepted into the BC Legislative Internship Program where he was able to work alongside policy makers at the Dispute Resolution Office in the Ministry of Justice. He is currently completing his final semester of law at the University of Western Ontario where he will be graduating with distinction and was honored to receive the Harold G Fox Award. His focus in law school was on conflict resolution and post conflict state restructuring. Upon articling Braeden hopes to continue his work in international law and eventually complete a PhD. He credits much of his success to the professors at UFV and in particular Professor Ron Dart who helped shape his understanding of the political and moral world around us. UFV offers an outstanding political science program and the ability to think outside the box in a supportive environment pushes every student to be better.
Maryam Putris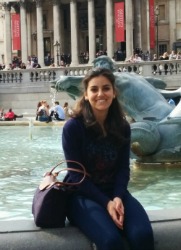 Maryam graduated in the spring of 2016 with a major in political science and a minor in history. Throughout her time at UFV Maryam developed an interest in international relations and Middle Eastern studies, in Iraq and Syria in particular. She is very grateful for the professors and students that she met throughout her studies at UFV as they have been instrumental in shaping her interests and passion in exploring religious and ethnic minority rights in the Middle East. Currently, Maryam is completing her first year of law at the University of New Brunswick, and hopes that an education in law will equip her with the knowledge and skills to pursue a career in protecting minority rights in the Middle East.
Chris DeMarcus
‌
Chris graduated from UFV in 2015 with a major in political science and a minor in English. He spent most of his free time at UFV writing for The Cascade newspaper, taking advantage of the free lunches at economics conferences, and pestering staff in the philosophy department. Now he works as a logistics manager for DHL in Edmonton, Alberta. The professors at UFV ignited an academic passion in Chris, as he continues to present and publish in academic conferences, most recently the International Zizek Studies Conference. Chris plans to pursue a masters degree from the University of Alberta to continue his studies in political economy, materialism, and media. He is also an accomplished musician and media producer, and planning to publish more articles, albums, and book reviews in the years to come. Chris believes that UFV gives students the intellectual defense they need to provide better health and wellness for themselves and the communities they serve: gifts of discipline, knowledge, and wisdom, which are priceless.
Rebekah Bergen
Rebekah graduated from UFV in 2016 with a major in political science, and a minor in economics. During her time at UFV she worked on multiple political campaigns at all levels of government. In the spring of 2016 she accepted an internship at the Canadian Embassy in Washington, DC. She spent four months working in the Economic and Trade Policy section interning as a policy analyst with a focus on transportation policy. While at the embassy, she helped organize Prime Minister Trudeau's first official state visit, wrote speeches and briefing notes for the Ambassador, and regularly attended and reported on Congressional hearings. In the future she plans to complete her Masters of Public Policy and hopes to pursue a career in the public service.
Gurpreet Kang
Gurpreet graduated in 2013 with a major in Political Science and minor in Criminal Justice. He believes the Political Science courses he took equipped him with the knowledge and insight required to succeed in the workforce. The professors created a classroom environment that featured engaging discussion and the integrating relevant current events. He feels it is important to look at global events through a critical lens as one day we will be the one making important decisions in the Political Science and Criminal Justice realm. Political Science graduates are valued in the workforce for their versatility and having a fresh perspective. During his time at UFV Gurpreet completed a Co-Op with the Canada Revenue Agency and gained valuable experience from that time. He is currently working in the Financial Services industry in the Data Governance department and loves his job and the opportunity to grow his career. He strongly recommends taking at least one Political Science course (International Relations or another low level course) and seeing for yourself what the discipline has to offer.
Olivia Auston
Olivia graduated from UFV in 2014 with a major in political science and a minor in communications. While completing her Bachelors degree she worked for a local MLA as well as in the agriculture sector. In fall 2015, she began her Political Science Masters degree at the University of Waterloo (UW), studying Canadian counterterrorism law. While at UW she was an editor for the Political Science Graduate Journal. She has recently completed her MA and is currently working in issues management.
Amber Warnat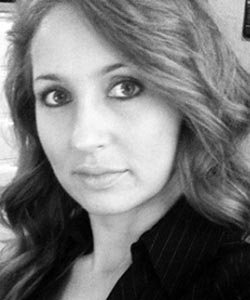 For over eight years Amber has been advocating for peace, equity, and human rights for everyone. She was the first political science graduate from UFV in 2010, after which she did her MA in Justice and Transformation at the University of Cape Town. She has done internships with Amnesty International and the Centre for the Study of Violence and Reconciliation. She worked as a staff representative for the BCGEU for 3.5 years, and has recently started her PhD at the Norman Patterson School of International Affairs at Carleton University. To this day she is forever grateful to the UFV faculty and staff for their amazing support throughout her journey!
Kyle Wierks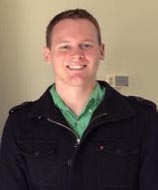 Kyle was a political science student at UFV for four years and graduated in 2013. He focused his studies on international relations and Canadian politics. While studying at UFV, he volunteered for a local Member of Parliament. Upon graduation in 2013, he went to the University of Alberta, where he graduated in 2014 with a Masters degree in political science focusing on international relations. His thesis was titled "A Security Alliance for the 21st Century: The North Atlantic Treaty Organization's Future as a Global Security Manager". While at the University of Alberta, he was invited to speak as part of a counter-terrorism panel at the Royal Military College and published an article in the Royal Canadian Military Institute's journal, the SITREP.
After graduating he returned to BC to work for the same Member of Parliament for whom he had volunteered, this time as a full-time staff in charge of political strategy and local communications. He helped run his re-election campaign in 2015 and continues to work in his office today.
D
ylan Thiessen
‌
Dylan started studying political science at UFV after a three-year break from school and quickly developed a passion for the discipline. He has a strong interest in Canadian politics, with a particular focus on elections, electoral systems, and issues of representation. He graduated in 2016 with a 4.12 GPA in his political science courses, and will continue his studies in the University of Calgary's Master of Arts program, where he was a recipient of the Queen Elizabeth II Graduate (Master's) Scholarship. He follows in the footsteps of his father, who graduated from UCFV in 1994 at the top of his class and went on to complete a Master of ‌Library Science at UBC.
Emily Gorner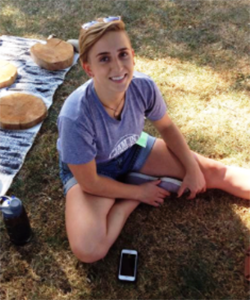 ‌
‌‌Emily graduated from UFV with a major in political science in 2016. Throughout her studies there she developed a strong interest in political theory and public policy. In 2015, she accompanied Dr. Fiona Macdonald to Ottawa, where they presented a paper on contemporary feminist theory at the Canadian Political Science Association annual conference. In Winter 2017, Emily will be moving to Victoria to be part of the BC Legislative Internship Program. As an intern, she will have the opportunity to provide assistance to Members of the Legislative Assembly through research projects and being part of the daily routine at Parliament. Emily looks forward to this experience as a supplement to her Bachelors on the path to graduate studies.