Student Success Stories
Students who study Philosophy at UFV pursue diverse paths, applying their knowledge, skills, and unique interests to their work and educational pursuits:
Curtis Robinson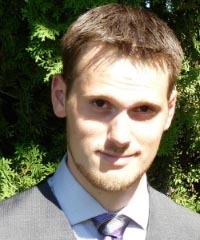 Curtis graduated from UFV in 2013 with a major in philosophy and an extended minor in political science. During his time at UFV, Curtis developed a strong interest in modern and contemporary German philosophy. With a great deal of invaluable mentoring and support from UFV's philosophy professors, Curtis worked on several projects in German idealism, existentialism, and phenomenology, which culminated in him being awarded the UFV Undergraduate Research Excellence Award in philosophy for his work on Heidegger's Being and Time. After the completion of his undergraduate degree, Curtis completed a master's degree in philosophy at the University of Guelph, focusing primarily on Fichte's theory of subjectivity. Curtis is currently completing his doctorate degree in philosophy, also at the University of Guelph, and writing his dissertation on Hegel's treatment of ancient and modern skepticism and how that treatment influenced Hegel's overall philosophical project. To this point in his graduate work, Curtis has been awarded several substantial scholarships—two Ontario Graduate Scholarships and the Joseph-Armand Bombardier CGSM Scholarship from SSHRC—for his academic and research achievements, the attainment of which he largely attributes to the solid philosophical foundations he acquired from his studies at UFV. Aside from his research in German Idealism, Curtis has also developed a passion for teaching through his role as a teaching assistant and sessional instructor: this passion inspired several conference presentations on philosophical pedagogy that resulted from his attempts to hone his teaching abilities. Likewise, Curtis hopes to pursue a career in teaching upon the successful completion of his PhD.
Nathan Todd
Nathan graduated from UFV in 2013 on the Dean's list with a Major in Philosophy and an Extended Minor in English Literature. During his time at UFV, Nathan developed a deep interest in modern French and German philosophers, political theory, and the philosophy of language. While at UFV, Nathan acted as Vice-President and later President of UFV's Association for Student's of Philosophy, and is proud to have helped develop an ongoing community for Philosophy students. In 2014, Nathan was accepted with funding to Ryerson University's Master of Arts program. While at Ryerson, Nathan was able to secure SSHRC funding for his research and present some of his work at a conference at the New School in New York, USA. Nathan was then accepted with funding to McMaster University's Philosophy PhD program where he is pursuing research into philosophical perspectives on retribution and vengeance. The Philosophy program at UFV not only provided Nathan with a firm foundation in the history of philosophy, but also with skills in textual analysis, reading comprehension, and writing. Nathan credits his passion for philosophy to the exemplary instruction and support of the Philosophy Department at UFV, and is proud to be an alumnus.
Jack Brown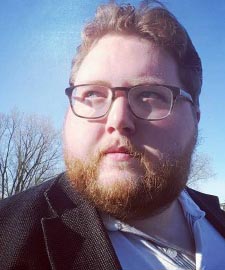 Jack is a proud graduate of UFV philosophy. After graduating with his Bachelor of Arts in 2012, he worked in provincial and B.C. politics. In early 2015, he was accepted to the joint law and business program at Western University in London, Ontario. He will graduate with a dual degree (JD/MBA) in 2018. Jack has found his philosophical training to be indispensable in both his work and academic pursuits, and strongly recommends philosophy as the best preparation for any further professional academic training one might want to pursue. Reading Louis Althusser is surprisingly relevant preparation for navigating the modern business school.