The Kuldip Gill writing fellowship
Each year the English department welcomes an accomplished Canadian writer to inspire students, mentor aspiring writers, and provide practical advice on publishing, while receiving dedicated time to work on their own creative projects.
During the winter semester (January to April), the Writer in Residence works with faculty and students, visiting creative writing classes, consulting one-on-one with students, and enriching the local literary scene by participating in both UFV and community events.
Apply to UFV's Writer in Residence Position
---
Robert Wiersema (2019)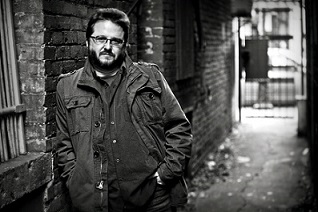 Robert J. Wiersema is the bestselling author of Before I Wake, Bedtime Story, and fo‌ur other books. One of Canada's foremost writers on books, his reviews appear regularly in the Toronto Star, the Globe and Mail, Quill & Quire and other magazines, and his "Beyond the Bestseller" column is featured biweekly on CBC Radio. Born and raised in the Fraser Valley, Wiersema now lives in Victoria, BC. He is a professor of Creative Writing at Vancouver Island University, and teaches at Camosun College.
View Robert's work:
Past writers in residence
Billeh Nickerson (2018)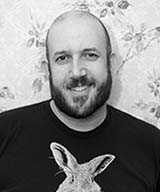 Billeh Nickerson is the author of five books including the 2014 City of Vancouver Book Award nominated Artificial Cherry. He is also a former editor of PRISM international and Event—two of Canada's most respected literary journals—and a previous writer-in-residence at both Queen's University and at the Berton House in Dawson City, Yukon. He's currently co-editing Valley: A Poetry Anthology with Surrey Poet Laureate Renee Sarojini Saklikar. He grew up in Langley, and now resides in East Vancouver.
View Billeh's work:
Jordan Abel (2017)
Jordan is a Nisga'a writer from BC. Currently, he is pursuing a PhD at Simon Fraser University where his research concentrates on the intersection between Digital Humanities and Indigenous Literary Studies.
View Jordan's work:
Jen Sookfong Lee (2016)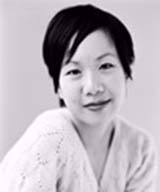 A popular radio personality, Jen was the writing columnist for CBC Radio One's On the Coast and All Points West for three years. She appears regularly as a columnist on The Next Chapter and Definitely Not the Opera, and is a frequent co-host of the Studio One Book Club. Jen is a member of the writing group SPiN and is represented by the Carolyn Swayze Literary Agency. She currently teaches fiction at The Writers' Studio Online at Simon Fraser University.
View Jen's work:
Emily Pohl-Weary (2015)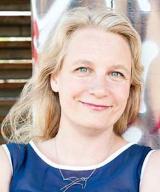 For more than a decade Emily has facilitated creative writing workshops that focused on learning tools for conflict-resolution and processing trauma. She's worked with people reintegrating from prison, youth in shelters, and people with severe mental health issues. Currently, she's an assistant professor in the Creative Writing program at the University of British Columbia.
View Emily's work:
Daniela Elza (2014)
‌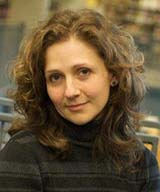 Daniela Elza is the author of three books of poetry: milk tooth bane bone, the weight of dew, and the book of it. She is the recipient of Pandora's Collective Citizenship Award (2010). She has served as a regional editor for the Pacific Poetry Project: An Anthology of three cities (Portland, Seattle & Vancouver).
Elza's work has appeared in more than 80 publications, including The Capilano Review, CV2, Van Gogh's Ear, Vallum, Room, Rocksalt Anthology, A Verse Map of Vancouver, and Poetic Inquiry. Born in Bulgaria and raised in Nigeria, she immigrated to Canada in 1999 and has since lived in Vancouver. She received her Ph.D in Education from Simon Fraser University.
View Daniela's work:
Rex Weyler (2013)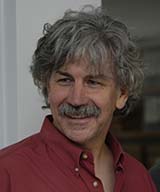 Rex Weyler is a writer and ecologist. He has extensive experience working alongside many of the world's renowned authors, ecologists, and public intellectuals. Many of you will recognize him as co-founder of Greenpeace International. Rex's stories and photographs helped make Greenpeace a household name around the world.
View Rex's work:
Anosh Irani (2012)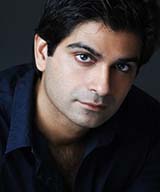 Anosh Irani was born and brought up in Bombay, India and moved to Vancouver in 1998. Anosh has published three critically acclaimed novels: The Cripple and His Talismans, a national bestseller; The Song of Kahunsha, which was an international bestseller and was shortlisted for Canada Reads and the Ethel Wilson Fiction Prize; and Dahanu Road, which was nominated for the Man Asian Literary Prize.
View Anosh's work:
Elizabeth Bachinsky (2011)
elizabethbachinsky.blogspot.ca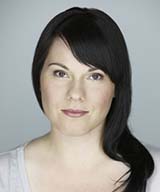 A frequent lecturer and instructor of creative writing, she has taught at UBC, UBCO, The Summer Literary Seminars, the Sage Hill Writing Experience and other schools, and is now permanent faculty in the department of Language, Literature and Performing Arts at Douglas College.
She has been a literary editor for a decade, first at PRISM international and then at EVENT magazine, and she was trained in letterpress printing by Jan and Crispin Elsted at Barbarian Press.‌
View Elizabeth's work:
Jaspreet Singh (2009)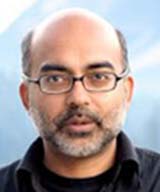 Born in India, Jaspreet Singh moved to Canada in 1990. He is a novelist, essayist, short story writer and a former research scientist. He received his doctorate in chemical engineering in 1998 from McGill University, Montreal, and two years later decided to focus full time on writing.
Seventeen Tomatoes, his debut story collection, won the 2004 Quebec First Book Prize. Chef, his first novel, about the damaged landscapes of Kashmir, was a 2010 Observer 'Book of the Year' and won the Canadian Georges Bugnet Prize for Fiction.
View Jaspreet's work:
Richard Van Camp (2008)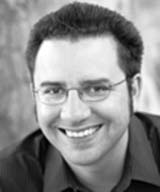 Richard Van Camp is a proud member of the Dogrib (Tlicho) Nation from Fort Smith, NWT, Canada from Fort Smith, NWT. He is a graduate of the En'owkin International School of Writing, the University of Victoria's Creative Writing BFA Program, and the Master's Degree in Creative Writing at the University of British Columbia.
He is an internationally renowned storyteller and best-selling author. His novel, The Lesser Blessed, is now a movie with First Generation Films and premiered in September of 2012 at the Toronto International Film Festival.
View Richard's work:
Kuldip Gill (2007)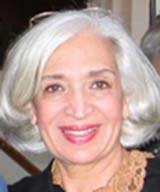 Kuldip Gill was born in Punjab, India in 1943. As a child, she immigrated to Canada and grew up in the Fraser Valley. After working in the forestry and mining industries for 20 years, she obtained an M.A. in social anthropology in 1982 from UBC with a thesis entitled: A Canadian Sikh Wedding as a Cultural Performance.
She then went on to obtain her Ph.D., also from UBC, and obtained it in 1988. Her thesis is entitled: Health Strategies of Indo-Fijian Women in the Context of Fiji. Kuldip taught at UBC, SFU and at Open Learning Canada in Burnaby, B.C. Her last book of poetry, Valley Sutra, was completed several months before her death in 2009.
View work from Kuldip: