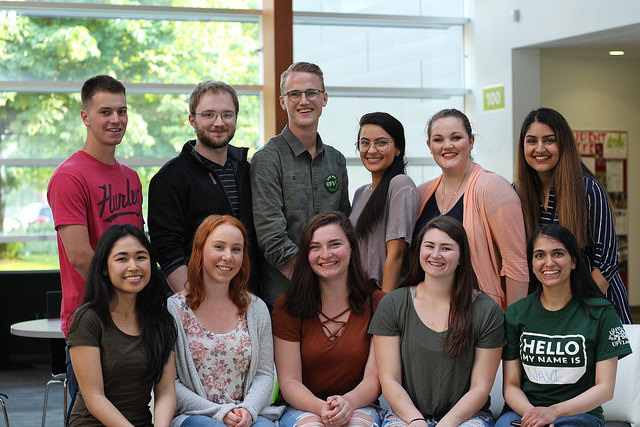 Are you interested in gaining valuable volunteer and leadership experience, co-curricular credit and networking with your peers? The KINPALS Mentorship Program is for you! Over the course of the year, KINPALS are linked with incoming new Kinesiology students as peer mentors.
To participate in the program as a peer mentor, KINPALS are required to:
have completed 60 university level credits;
be registered in the Kinesiology degree program;
be availble to commit to 20 volunteer hours per term
For more information and to become a KINPAL, email us!