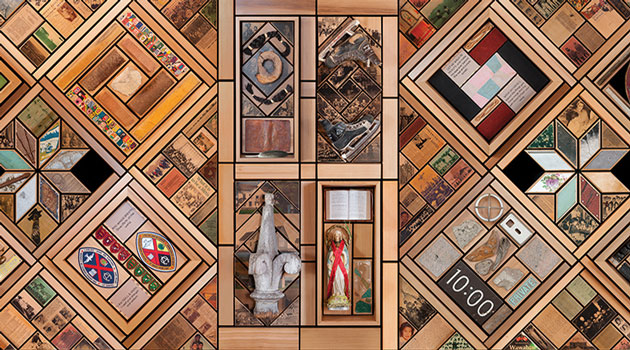 The Witness Blanket, a large-scale art installation created by Carey Newman (Ha-yalth-kingeme), weaves together hundreds of objects reclaimed from Indian Residential Schools and other important sites in Canada to recognize the atrocities of the Indian residential school era, honour the children, and symbolize ongoing reconciliation.
The Witness Blanket: Pieces of History, was on display from September 13–November 8, 2017, in Evered Hall at UFV Abbotsford campus. Read more about the two-month exhibition at UFV.
To learn more, visit the Witness Blanket project website or download the Witness Blanket app from the iTunes store.