Paul -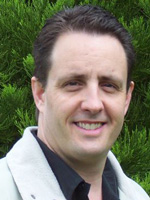 Creating a compact, professional-looking and comprehensive "snapshot" of what I have learned is pretty rewarding and I'm impressed with all I've accomplished. I learned from this experience that I need to stand back and look at myself to acknowledge, "Wow, that's impressive! I have learned a lot!"

My portfolio is electronic so I had to choose the format and learn the software. I found that I reduced my stress and increased my productivity and insightfulness by giving myself ample time to produce a portfolio.

I would recommend that people develop portfolios for academic credit and to use in job interviews.