Each year, the top FVRSF projects advance to the national stage, the Canada-Wide Science Fair (CWSF). A spot on Team FVRSF is the Grand Prize Award at the FVRSF, and is perhaps the most coveted prize awarded each year. For this week long event, team members travel to another city in Canada to compete with peers across the country. Students benefit both intellectually and socially at the CWSF as they interact with peers, professional scientists and engineers. Plaques, medals, trophies, and cash awards may fade from memory, but the experience of competing with Team FVRSF will be remembered for many years to come.
Students who have participated at the CWSF level may also be selected to represent Canada at other international fairs such as the Taiwan International Science Fair.
A list of all FVRSF Grand Award winners from 2008-2019 can be found here.
Team FVRSF 2021
Raipartap Curry, Gurnoor Litt, Tessa Rebele and Vaneet Sandhu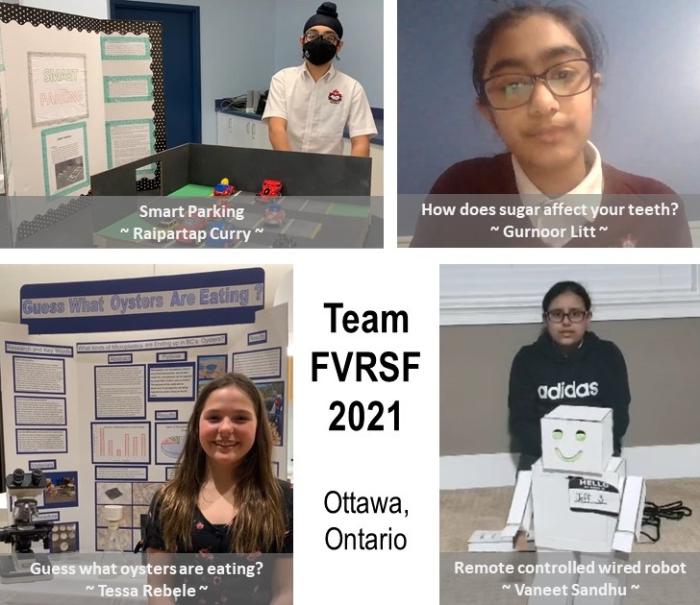 ---
Team FVRSF 2019
Sarah Choi, Neelah Hassanzadeh, Jasneet Brar, Sonja Armstrong, Caio de Figeueiroa, and Andrew Armstrong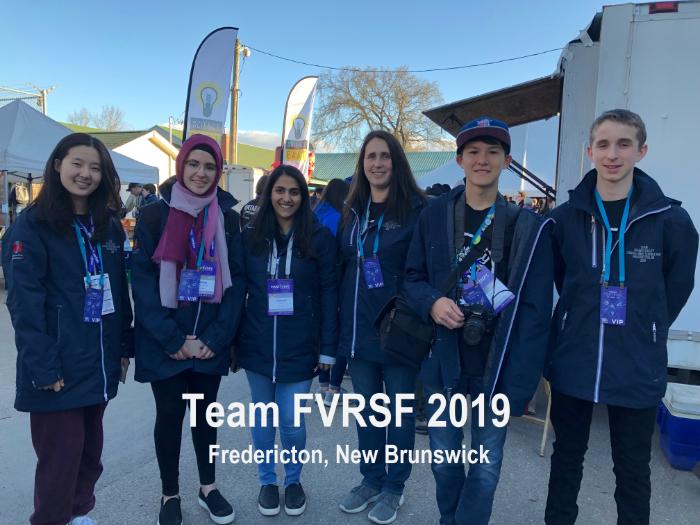 ---
Team FVRSF 2018
Wendie Bailleul, Raul Pinol Pascual, James Fang, and Sarah Bacon ‌‌‌‌‌‌‌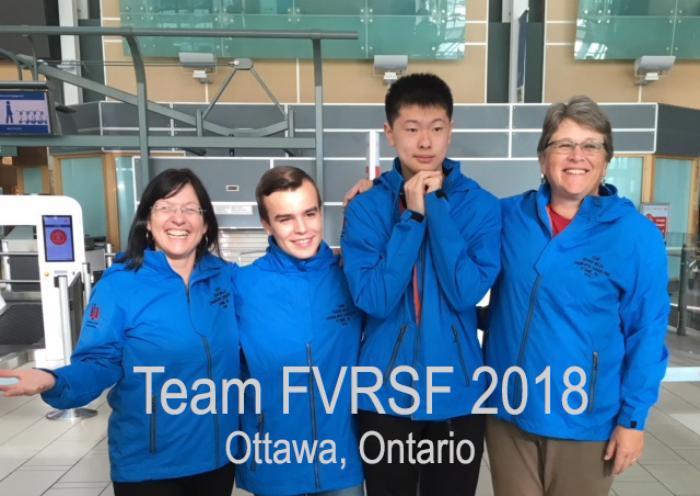 ---
Team FVRSF 2017
Dean Johnston, Mac Smith, Jennifer Tran, Anna-Lisa Nguyen, and Jas Piche