Social Implications of Cellular Agriculture 'Learning Exchange'
---
‌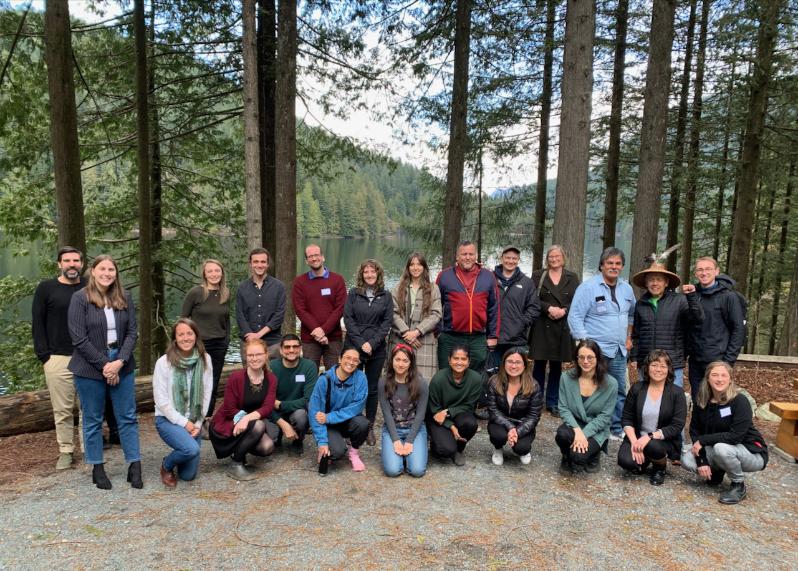 Pictured: Group of participants and organizers who were comfortable joining for the group photo on Day 1 of the Learning Exchange in front of Loon Lake

From April 19th to 21st, 2022, the Food and Agriculture Institute convened an in-person workshop and learning exchange on the "Social Implications of Cellular Agriculture." We gathered at UBC's Loon Lake Lodge on the traditional, ancestral, and unceded territory of the q̓íc̓əy̓ people.
We intentionally made space for dialogue on cellular agriculture technologies development, governance, and implications with representatives from a variety of interested groups. We hosted Indigenous peoples and elders, people working in agriculture and food sectors, NGOs, technology developers, entrepreneurs, social science and natural science researchers, educators, and students.
Over three days, the program included a series of interactive sessions where individuals could share their hopes and concerns about the emerging cellular agriculture industry, centring primarily on the use of these technologies to create salmon and dairy products. The learning exchange also involved participants asking questions and sharing knowledge and ideas to make the most of the wealth of experience and diversity of perspectives in the room.
We discussed a wide variety of social, cultural, political, environmental, economic, and ethical considerations for this emerging food production method – making space for critique and concerns as well as opportunities and enthusiasm. The conversations addressed critical environmental issues, animal welfare, cultural traditions, relationships with food and species, policy-making, economic transitions, and others.