Steps
To start setting up your profile, click HERE and follow the steps below.
1. In the webpage that opens, fill in your UFV email in the Concur Login textbox. This will be used as your login name for the Concur travel booking website.
2. Complete the rest of the required information including First Name, Last Name, and work phone number. Once complete, click on the Submit button.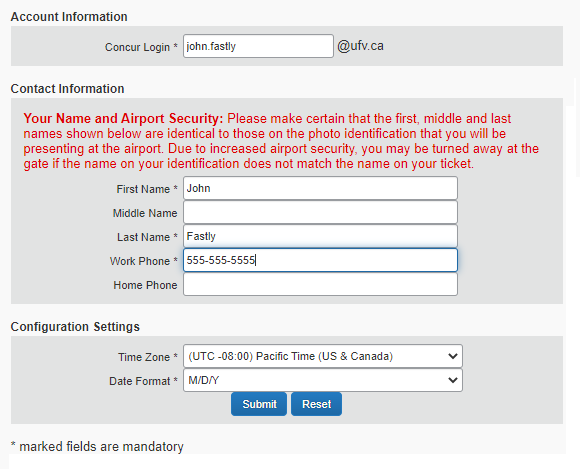 Your information and account request will be submitted to the travel program administrator for review and approval. Once approved, you will receive a Welcome Email along with instructions on how to complete the setup of your profile. Please note that you cannot make a reservation until your profile is completed.
To view more detailed instructions, download the Concur Profile User Guide.