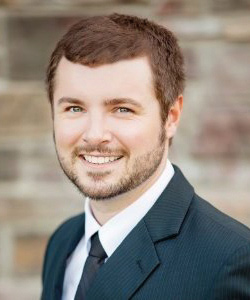 Success story: Wayne Ortner, BBA Marketing option, 2012 Alumni
"UFV is a fantastic learning environment," says Wayne Ortner, an alumni from UFV's Bachelor of Business Administration marketing option. "We are very fortunate to have so many devoted professors. At UFV it feels like you are a part of the lecture, rather than being lectured to. The close-knit atmosphere generates a lot of meaningful discussion and interaction between the students and professors, which is something you don't always find in a learning environment".
After graduating Wayne worked in web development sales and marketing, and was a commercial lines insurance broker.
Currently an Account Executive at FlexiBake ERP Software, he is involved in the sales and marketing of the companies ERP software solutions to the baking industry. With over 550 customers in twenty countries, spanning six continents this B.C.-based company continues to expand every year.
Now in his self-proclaimed dream job, Wayne reflects, "the Business Administration program at UFV helped me gain the knowledge and experience necessary for the real-life situations I would eventually face in a business environment. They helped me build a solid foundation and prepared me for the positions and industries I wanted to work in."
The learning that Wayne received did not solely come from the classroom. Getting involved in extracurricular activities, such as various competitions, was a highlight for him. "When you get put into real-life situations", he says, "you learn the most. Plus you meet and develop long-term friendships and working relationships. The most valuable experience I gained at UFV was from the extracurricular activities that I was not required to do."