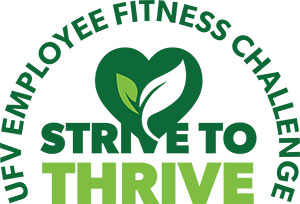 The fall edition of the UFV Employee Fitness Challenge will be kicking off on September 6, 2022 so if you aren't one of the 252 employees who are already registered, don't delay! Registration is free and you'll also receive great incentives, programming, activities and fun! The fall session sign-up gift is awesome so you won't want to miss out! Join us on our journey to a healthier, happier lifestyle!
Register for the fitness challenge
Track your activities and submit your weekly report
Don't forget to log your activities and submit your weekly progress report every Monday for a chance to win amazing weekly prizes. This report is also a way for us to establish programming based on your interests and needs.