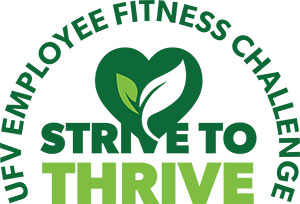 We have some exciting events and activities coming up in the winter, 2023 Employee Fitness Challenge – Strive to Thrive – which kicks off on January 3, 2023. If you are already a member, there is not need for you to register again – your membership will continue, but if you're not, don't delay – find out how to register and earn great incentive prizes along your journey to wellness.
Register for the fitness challenge
Track your activities and submit your weekly report
Don't forget to log your activities and submit your weekly progress report every Monday for a chance to win amazing weekly prizes. This report is also a way for us to establish programming based on your interests and needs.